Overseas buyers on the rise in the Costa del Sol
As Spanish property prices continue to fall – to less than half the 2007 all-time high by the end of this year, according to valuation experts Sociedad de Tasación – foreigners make up a growing share of the market.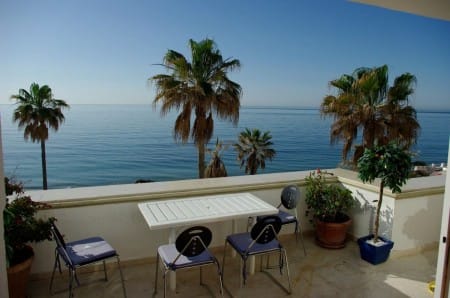 Last month, the General Council of Notaries (GCN), who witness all property transactions in Spain, published figures that showed foreigners purchased over 14,500 homes nationwide from April to June 2013; a rise of nearly 23%, compared to the same period in 2012. Non-residents were the most active, purchasing 43% more homes than they did last year, while the number of foreign buyers already living in Spain also rose by 4%.
Non-residents now make up more than half the total of overseas home buys, while foreigners resident in Spain account for 45%. Although the Housing Department at Spain's Ministry of Public Works' publishes somewhat different numbers, saying non-residents comprise a much smaller share of the marketplace, the data shows foreigners are now the buyers in almost 17% of Spain's overall property sales.
Buyers from Belgium and France (up 78% and 70%) were the fastest-growing segments, but traditional European markets, like Germany and the United Kingdom, also witnessed sizeable jumps. Research by one of Spain's biggest property portals, Idealista, this September, showed that, while the UK still led the nationality table in 2012, in terms of overseas buyers in Spain, France now ranks second, just ahead of Russia, Germany, and Belgium.
Here, on the Costa del Sol, we've certainly noticed how foreign demand has shot up in the first half of the year. In fact, it has risen by almost a third, with foreigners buying 3,260 homes, 800 more than the same period in 2012, according to figures presented by Elías Bendodo, the president of Malaga's tourism authority, at the World Travel Market in London. Buyers from the UK still account for the lion's share of the local market, followed by Swedes, Belgians, Norwegians, Russians and the French.
We're now looking forward to more movement in the marketplace, following the approval, this September, of the long-awaited new law that gives investors who spend a minimum of 500,000 Euros on Spanish property, the right to residency. We think this will open the floodgates to buyers from outside Europe, notably the Middle and Far East, as well as Russia. While investments cannot be funded by a mortgage, they do not have to be made for one purchase alone, but could be spent on a portfolio of properties.
There are many advantages for prospective investors holding one of Europe's cheapest and most flexible visas: no minimum stay in Spain is required, residents can travel throughout the European Union's Schengen area without extra visas, and, after five years, property owners and their immediate families can apply for permanent resident status, although, in that case, they will need to spend at least 183 days a year in Spain.
With a choice of great-value properties available to suit every budget, we're expecting to welcome many more overseas buyers to Spain in the near future!
By Eloise Horsfield | Property News | December 6th, 2013