New low cost flight between Malaga and Moscow
Budget airline Vueling has launched a new low cost flight from Malaga to Moscow. Since October 1 the Spanish carrier is flying twice a week between the Costa del Sol and the Russian capital.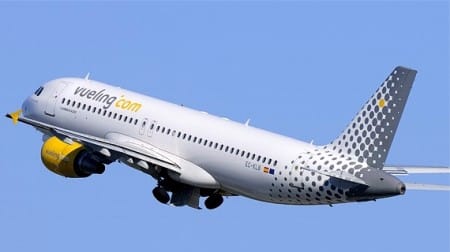 The company already operates in Russia with flights from Barcelona to both Moscow and St. Petersburg.
But it has now decided to increase its connections with new direct flights between Moscow's Domodedovo Airport and Alicante, Majorca and Malaga.
The duration of the direct flight is around five and a half hours with departures from the Costa del Sol on Saturday and Tuesday.
This marks a total of 17 direct destinations now available with Vueling from Malaga.
While Aeroflot Russian Airlines, Transaero Airlines and Orenburg Airlines already connect Malaga with Moscow it is the first low cost option and opens the doors for increased tourism from the Russian market.
The move comes as Spain has passed a new law granting residency permits to non EU nationals who buy real estate in Spain worth more than 500,000 euros with Russians expected to be one of the main beneficiaries of the scheme.
Already Russia has overtaken Germany as the third foreign nation buying most in Spain.
Russians are currently taking up residency in luxury urbanisations such as La Zagaleta, Sierra Blanca and Villapadierna.
Meanwhile property fairs promoting Spain to the Russians are regularly taking place in Moscow and St Petersburg.
By Adam Neale | Property News | October 18th, 2013