Brad and Angelina look for Dream Mansion in Marbella
One of Hollywood's most famous couples has been spotted searching for the perfect property on the Costa del Sol. Brad Pitt and Angelina Jolie visited Marbella and Casares, scoping out the area's potential for a mansion to call home during their summer holidays.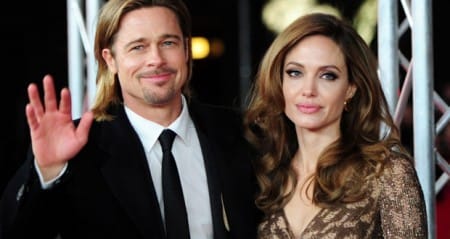 The pair sought advice from estate agents, tried Spanish dishes and even bought artwork from local artist David España, of Studio 54 in Casares.
"They had an entourage of five, and they spent some time looking at the paintings before purchasing two," said España, a glass painter. "They were really very nice, unassuming, but then a lot of celebrities are."
The news comes despite Greece being the usual holiday spot for Brad and Angelina, who bought a house on the Greek island of Santorini in 2010.
The couple, who did their best to keep a low profile during their trip and had a number of bodyguards in tow, stayed at the five-star Finca Cortesin in Casares during their stay.
It is of course not surprising that Brad and Angelina, who are due to marry in Los Angeles this month, are setting their sights on the sunny Costa del Sol.
No doubt they were pleased to discover there are a number of fantastic properties that would easily satisfy their needs and that of their six-strong brood.
Many of the Costa's mansions and villas offer the sort of luxury, privacy and class Brad and Angelina will be seeking, complete with private pools, unbeatable sea views, award-winning architecture and proximity to top-class venues and exclusive beaches.
Many are in the sought-after locations of Marbella, Estepona, Benahavis, Gaucin and Casares, where the rich and famous have been gathering in their droves since the 1960s.
And the great news is that, because of the fact Spanish property prices are currently at record lows – with some going for just 50% of what they cost in 2007 – it is not only celebrities who can afford them.
By Eloise Horsfield | Property News | September 27th, 2013