Virtually, the same old estate agent's spiel
August 2018 – Below is an article that I wrote for the Olive Press in December 2014 that looks at the impact of the Internet on the property market and real estate sector. Though written almost six years ago, current research indicates that its findings still hold true. Although there is strong evidence to suggest the market share of online agents has increased to around 6%, online agents still only represent a fraction of the marketplace. Once upon a time it was predicted online agencies would capture 50% of the market by 2020, in 2018 eMoove has now downgraded that prediction to 30-35% in the next 5 years which still looks rather optimistic.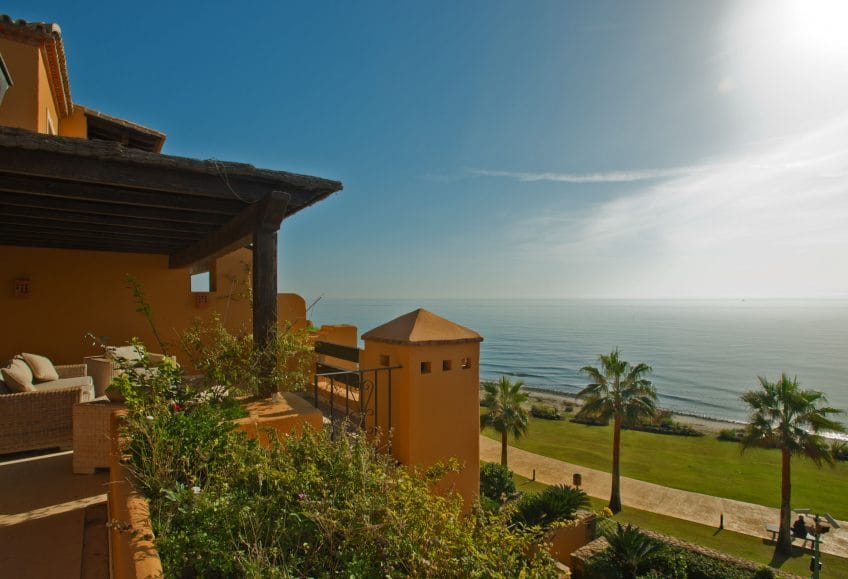 Original Article:
Although the internet has changed the property business, just as it has many others, it looks like estate agents will still be around for a while. That's not just good news for us, but also for clients.
THE internet has been called the great disintermediator, enabling buyers and businesses to deal direct with one another, cutting the cost, time, and hassle of getting things done. In doing so, it has also cut countless industries to shreds. Think travel agents, insurance brokers, bookshops…
Some new start-ups in the US and the UK are betting that the real-estate business is next. And, let's face it, of all the middlepeople most of us would wish to cut out of the picture, estate agents must be close to the top of the list.
The USP of the online business model is fixed-fee, rather than commission-based, payment, with the promise of thousands in potential savings, compared to 'traditional' agencies like ourselves. Sellers pay, up front, to list a property and buyers pay a price that includes the fixed fee.
Online agents claim they can charge less, and pass savings on to clients, because they don't need to rent expensive high-street locations, employ staff, buy or lease cars, or even make calls. Clients communicate with them online or via a 24/7 call centre, located somewhere in the ether.
Update 2018: The latest iteration of this kind in Spain is Housell, which claims to be the revolutionary new way to sell your property. In reality the product offering is remarkably similar to that which other european online agents have been retailing for some time now. Housell also makes the same arguments, namely why pay an agent an exorbitant commission to sell your house if you can do it yourself for a fixed fee.  
Most online 'agents' simply connect sellers and buyers, while some hybrid operations do employ 'nogents' who work face-to-face with clients and show properties in person, but do so on a non-commission basis.
The one thing that unites them all is the bold claim that their business is the way forward and 'traditional' estate agents are a thing of the past.
For all the talk of the end of an era, two recent articles in The Economist reveal some interesting data about why our business remains about bricks and mortar, metaphorically speaking.
The latest, in November, noted that, despite the number of property websites out there, only 9% of US home sales in 2013 were done without an estate agent. Even more surprising was that the share has dropped since 2008, when it hit a high of just 13%. Recent figures regarding Redfin, started in 2004 and one of the most talked about online property agents in the US reveal its business still accounts for less than 1% of the US market share, hardly a revolution.
Nor do online agencies appear to be putting too many old-school agents out of a job. In fact, in June, The Economist reported the number of people working for UK property firms rose by 16% in 2013, a faster growth rate than any other sector.
The data suggests most people still prefer to work with traditional agents, even if that means paying higher fees than offered online. While many look for properties online from the comfort of their own homes, when it comes to buying or selling, they demand the local knowledge and one-to-one service only a living, breathing agent can provide.
The UK's leading property site, Rightmove, reported this September that online agents account for just 2% of listings, a tiny fraction of the market. Their research suggests sellers and landlords rely on agents with a local presence and rate this highly when assessing service and trust.
'Traditional' agents offer added value that online competitors cannot match. It may be the hours spent with sellers, talking about what makes their property special, or the kilometres in the car with buyers, looking for their dream home, but what we really offer is personal service. And unlike online agents, if we do not sell we do not get paid.
Rather than replace traditional agencies, the internet adds value to an existing business model. More than 80% of server traffic at Inmoba, an Estepona-based industry network we use that lists 16,000 properties on the Costa del Sol, comes via Google, but 100% of their listings come from real-world real-estate agents, just like us.
If buying a home were that simple, Amazon would sell houses. But if you're selling or buying what, for most of us, is the biggest asset we'll ever own, we'd rather deal with a human being, even if he or she is an estate agent.
By Adam Neale | Property News | December 3rd, 2014