First green shoots appear for new development projects in Marbella
Spain's construction sector has been under a lot of strain over the last few years, with many projects halted due to the fall-out of the property boom and the economic crisis.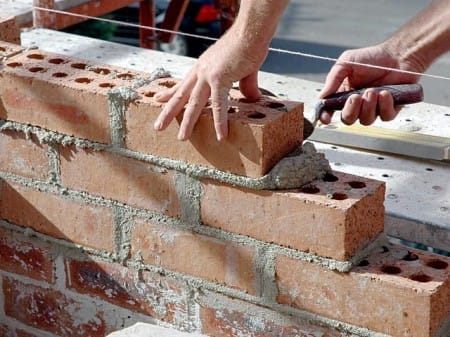 But it seems there is light at the end of the tunnel thanks to three promising new developments well under way in Marbella, the beacon of the Costa del Sol's property market.
The three new projects are all on the coast, the first having already secured €15 million in investment and set to create 160 jobs, giving a much-needed boost to the local economy.
Another in the pipeline is a 114-property development proposed by one of Britain's biggest estate agents in San Pedro.
The launch of this development was attended by almost 100 constructors, business leaders, lawyers and registrars which shows how important it is for the area.
In just two months 14 homes at the San Pedro development have been sold to Britons, Danes, Swedes and Russians – showing that there is an extremely high demand for property in Marbella, especially amongst foreigners.
Marbella's mayoress Angeles Muñoz spoke of the 'legal stability and quality of life' the town has to offer, adding that these aspects are what motivate so many businesses to invest in the area.
Indeed, Marbella is very much the beacon of the Costa del Sol's property market, as explained Jose Prado, president of Malaga's association of constructors and developers.
"Marbella has an image which is legally sound as well as a real ability to revitalise the property market, which makes us very positive about the rest of the province," he said.
Prado also underlined the need to increase confidence in the national market, and underlined Malaga province's special status as a leader in residential tourism.
Indeed, Malaga province has a number of key destinations favoured by foreign investors in their search for a second home – not only Marbella itself but also Sotogrande, Gaucin, Estepona, Benahavis and Ronda.
Each of these towns possesses its own special qualities, the combination of which enhances the Costa del Sol offer, making it a strong contender for anyone wishing to buy property in Spain.
Marbella and Puerto Banus, with their top-class restaurants and bars, high-end fashion stores and unrivalled glamour is the obvious choice for anyone wanting glitz and a stylish lifestyle in the sun.
In Sotogrande, investors can expect luxury properties displaying some of the most elegant architecture in the world, attracting those who can afford the very best – such as Mariah Carey and Glenn Hoddle who already own homes there.
Benahavis and Gaucin are beautifuls village with winding streets, a somewhat artistic feel and enormous charm – but are handily still only a stone's throw away from the coast.
Further inland lie Gaucin and Ronda, ideal for those after a smaller, quieter, more 'Spanish' lifestyle.
Meanwhile Estepona has the best of both worlds with its gorgeous beaches, gated communties and charming old town.
With €37 million currently being invested in the construction of coastal housing projects in Marbella, it is obvious this town is a key factor in kick-starting Spain's develoment industry once more.
By Eloise Horsfield | Property News | December 21st, 2012