Spanish property market: British buyers still buying
There is good news for the Spanish property market as Brits show they will not be put off from buying abroad even in times of crisis.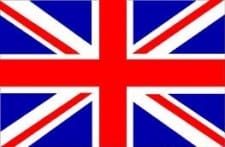 According to the Quarterly Index recently published by The Overseas Guides Company (OGC) more than 79% of potential British buyers have not been deterred from buying overseas despite the current economic crisis.
In fact the combination of low prices and falling exchange rates has actually caused a surge in the number of British people looking to buy in the Eurozone with a quarter-on-quarter increase in the number of enquiries this year.
Spain in particular continues to be a favourite location for a second home in the sun with a steady increase in popularity throughout the year.
According to OGC, enquiries for property in Spain increased from 16% in the first quarter to 22% in quarter 2, and ended the third quarter of the year at 24%, with August being an especially strong month.
Overall for the year, Spain's share of enquiries was 21%, just one behind leader France.
"Let's not forget, the euro was at a four-year low against Sterling by the end of July this year – no doubt a contributing factor to the especially busy August," explained Richard Way, Editor of the OGC.
"Combine that with the knock-down prices, which families would have seen first-hand during their summer holiday in many destinations, and you can see where the interest has come from," he added.
By Adam Neale | Property News | November 23rd, 2012