To build a villa from scratch or renovate – that is the question
It's a question that has been asked many times all over the world; indeed, one that is intrinsic to private property ownership. It can apply to commercial real estate, apartments, townhouses and other types of properties, but above all relates to villas, so if you're looking for a villa on the Costa del Sol, the question will unavoidably arise sooner or later.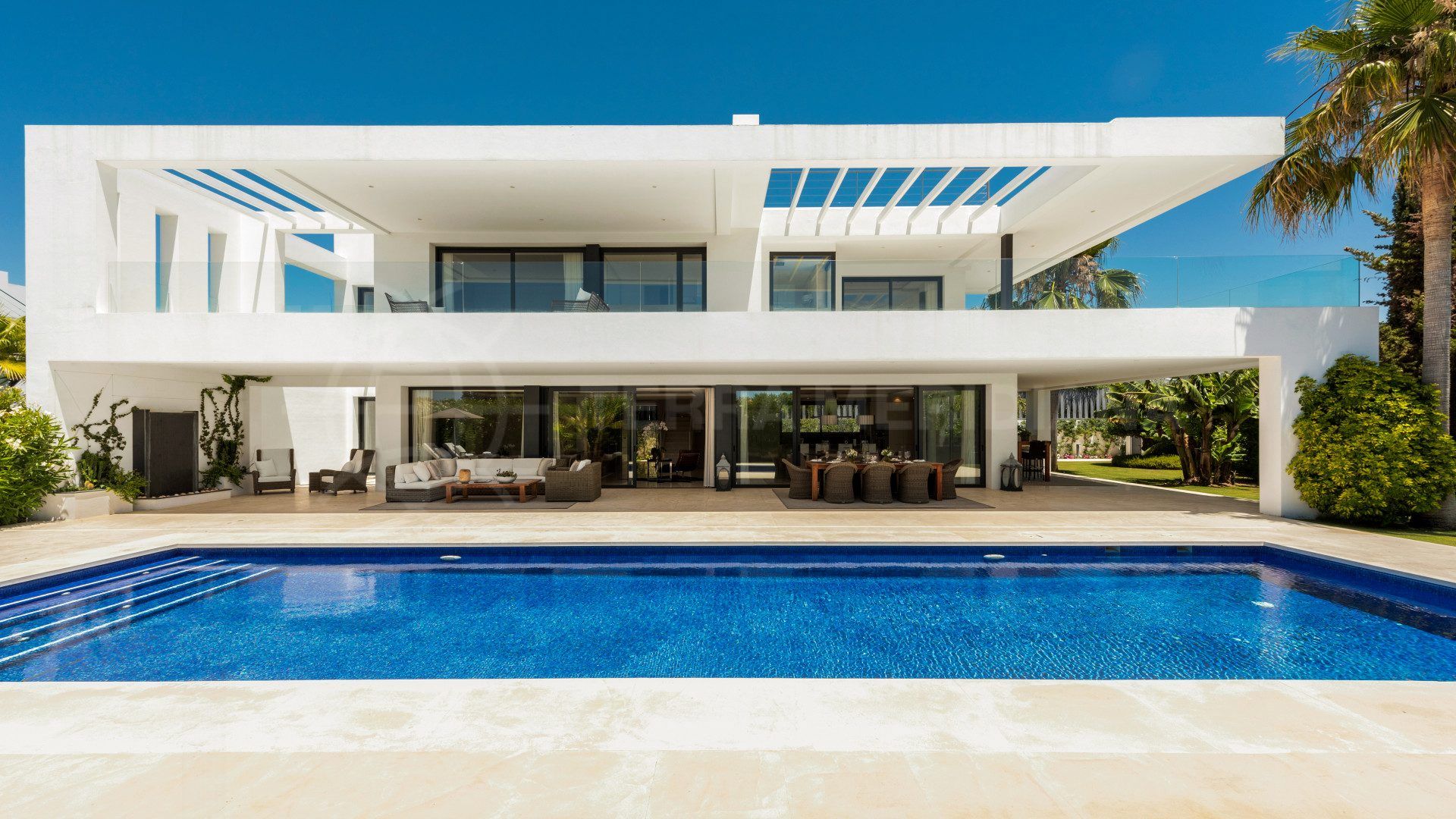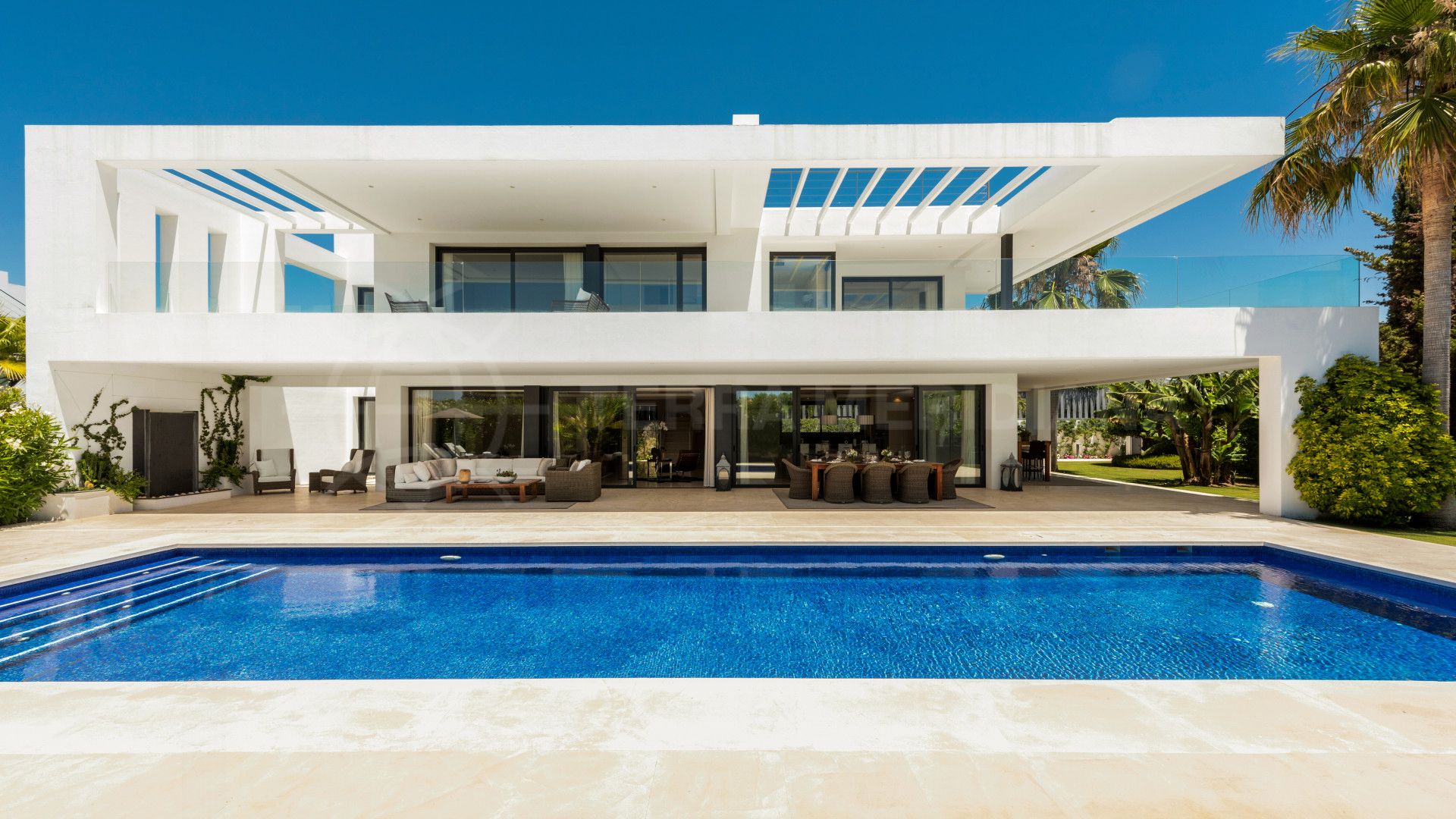 Building versus Buying off the shelf
Perhaps the first question to ask yourself when you're in the market for a villa is whether you would prefer an off the shelf villa or a property built to your own specifications. On the face of it, the choice would normally be clear, as designing your home around your needs, style preferences and lifestyle is obviously a closer fit, but not only will it mean you'll have to wait for up to two years before you can move in – there is also the actual development process to consider.
Buying off the shelf is popular even among villas because someone else has already gone through all the trouble of sourcing the land, acquiring all the required building licences, contracting builders, architects, landscapers, interior designers and managing a whole host of other professionals involved in the process, from lawyers and surveyors to engineers and lighting technicians. You will be saved all the budgetary, schedule and quality control of a building project, as well as dealing with specialist suppliers, checking their work and snagging the entire home.
In other words, the convenience of simply buying a new home that is ready to move in to or available within a relatively short period of time, with everything guaranteed and taken care of on your behalf, in many cases more than compensates for having a little less control over the design – especially if you are not experienced in this field or in managing such a project in Spain. Having said this, for a truly tailored experience, building your own home does allow you to choose materials, distribution and the look and feel of your new property as well as the plot upon which it is built…
You can change a house but you cannot change the plot
One thing to consider and often overlooked when buying an off the shelf property is that the plot has already been chosen for you, this means one of the most important decisions has been made without your original input. Not only is the location of the plot hugely important, as important is the topography, orientation and size of the plot you are buying not to mention the views. Sourcing your own plot does give you the freedom to choose where you wish to be located as well as other factors such as the orientation and size of plot you require.
Rebuild or New-build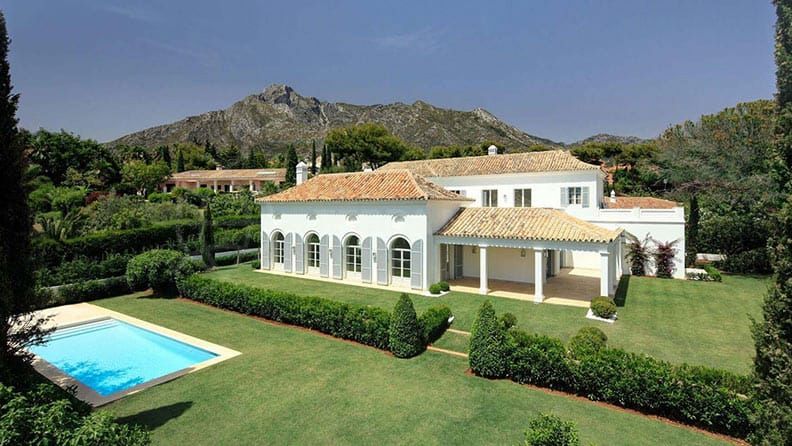 Another question that remains is: new or reformed? Here many factors come into play. Buying a new, ready to move into villa means you get all that modern style and technology without having to wait or indeed manage a renovation project, which although smaller than building a brand-new house, is still quite an undertaking.
If you love the latest styles and amenities, and you don't want to wait for your new home, then the option of a newly built property is the easier option. But, like most things in life, it comes at a price – namely that you'll be paying a premium and may have to compromise on the area of your choice. The best spots were generally taken first, so what is left for new developments is usually a little further out and seldom right near the beach or set upon a well-established golf course.
If you renovate, you have the considerable advantage of being able to choose from premium locations and in general, you'll be getting more house for your money. This is especially true of renovation projects, which tend to involve older properties in great settings. A somewhat aged property will sell for less, which is vital if you're to factor in the renovation costs. The degree of renovation/modernisation required will also impact upon the price, as an old rundown villa will be cheaper but will also require a lot more time, money and effort to bring it up to date.
Such projects can produce excellent investment returns, but above all for people who have some experience in modernising a home. Building licences are much easier to come by than for a new build project if you stay within the general parameters of the original home, and the degree to which you touch up or rebuild the home is not only dependent upon its state but also on whether you want a fully contemporary modern villa or one that blends current and more classical elements.
Ultimately, the choice is yours and also dictated by the properties available, but where new-build versus build-yourself is a trade-off between time and convenience over full creative independence, so new build versus renovation balances the desire to have a completely new house with one that retains a certain older charm and top location combined with modernised elements.
If you're happy with this balancing act, which in many cases can produce an even more beautiful home, or if you enjoy a renovation project and/or you're looking for investment value, then the extra effort can be well worth it.
By Adam Neale | Property News | October 8th, 2019