Pet Shop Boys and Beach Boys ready for Marbella's third Starlite festival
Summer is just around the corner and the Costa del Sol is preparing for perhaps its biggest event of the year: the month-long, Starlite music festival. Kicking off on July 23, 2014, Starlite looks set to thrill once more as the get ready to take the stage.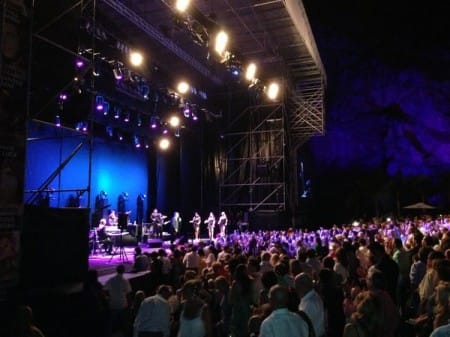 Although only in its third year, Starlite has enjoyed phenomenal success, with several factors making up its winning formula. Firstly, the venue is undeniably impressive. Nagüeles quarry, where all the fun takes place, is situated 2 kilometres inland, to the north-east of Marbella town centre. This natural auditorium provides unbeatable acoustics in a gorgeous setting. What better way to spend a summer's evening than under the stars?
Since the venue only holds 2,500 people, intimacy is guaranteed, with every spectator getting a great view of the stage. But its relatively small capacity also means that, if you want to go, you need to book soon! Tickets, which start from 29 euros, can be purchased here.
The line-up for Starlite is always fabulous. This year, the Beach Boys will get the ball rolling on July 23, followed by appearances from the Pet Shop Boys (30 July), Marta Sánchez & Gloria Gaynor (6 August), Julio Iglesias (13 August), Tom Jones (17 August), and Kool & The Gang (19 August), to name but a few.
After each concert, the venue transforms into a nightclub, boasting top DJs until sunrise. One night each week, the quarry turns into an open-air cinema with the biggest screen in Spain, while fashion shows also take place throughout the festival.
Starlite is just one of the star-studded events that make Marbella the Costa del Sol's glitziest destination. The Marbella International Film Festival, which brings together artists and their films from all corners of the globe, is now in its 9th year and will be held in October this year. There are also several art events in Marbella each year, including the prestigious Festival Internacional de Arte Marbella, in June.
Take a look at the official Starlite website here.
By Eloise Horsfield | Property News | May 27th, 2014