Getting an Energy Performance Certificate for your Property in Spain? Watch out for scams!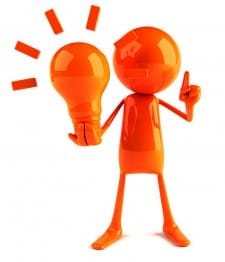 Expats seeking Energy Performance Certificates (EPCs) for properties in Spain have been warned about scammers trying to make a fast buck.
EPCs were introduced earlier this year and from 1 June 2013 were made obligatory for anyone selling or renting a property in Spain.
Much like the system in the UK, houses are given a rating from A to G to indicate the impact they have on the environment.
EPCs were introduced as part of a European Union Directive which relates to the energy performance of buildings.
Now industry experts in Spain have warned homeowners that high numbers of unauthorised assessors are claiming they can offer certificates on the cheap.
Some are promising to 'guarantee' an A-rating, which is impossible and also illegal, while others are issuing fake certificates without even visiting the property in question.
"This is not acceptable in any way. The Royal Decree requires a skilled and authorised professional to survey the property," said Jose Antonio Galdón, president of the Spain's General Council of Industrial Engineering.
EPCs can only be issued by architects, engineers or technicians with the authority to carry out building projects and thermal installations on buildings. Not all architects are qualified to issue them.
The price of an EPC should be between €200 and €300 per property.
Once it has been issued, the EPC should be registered with the relevant regional government – in Andalucia, the Junta – at a cost of around €30. An energy label is then issued is given to estate agents, prospective buyers and tenants.
While all properties built after 2007 should already have an EPC, in some regions the legislation was never enforced therefore some new homes will not have one yet – and will need to get one now.
Homeowners who use their properties for less than four months per year do not need an EPC unless they plan to sell up.
Finally, those who currently have tenants within their properties will not need to get an EPC until the tenants change.
By Eloise Horsfield | Property News | October 9th, 2013