Record number of foreigners bought Spanish property in second quarter of 2013
A record number of non-Spaniards purchased property in Spain during the second quarter of 2013, new statistics have revealed.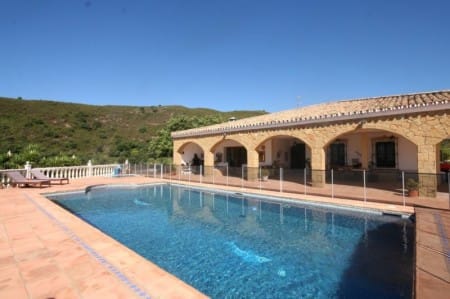 According to Spain's Ministry of Development, 16.2% of the 80,722 properties sold in Spain in April, May and June this year were bought by foreigners.
This is a 28.4% rise from the number of non-Spaniards who bought property in Spain during the same period last year.
It constitutes a record high since the figures began being recorded in 2006.
Of the properties sold to foreigners during the second quarter – 13,632 in total – 1,086 were bought by non-residents of Spain.
Non-residents are non-Spaniards who spend less than 180 days per year within Spain.
Based permanently in another country, non-residents usually purchase houses or apartments within Spain in order to spend part of the year here, to rent their property out or because they plan to later move to Spain and register as residents.
The rest of the properties sold to foreigners (12,546) were bought by non-Spaniards actually living in Spain.
"It's no surprise that house sales to foreigners are up," said Mark Stucklin from information and advice service Spanish Property Insight.
"Most of the properties up for grabs are on the coast too, and that's where foreigners want to live."
He added: "There's not much capital in Spain, and it's very difficult to obtain credit to buy homes for Spaniards."
Malaga province – which offers great-value properties in fantastic locations such as Marbella, Estepona, Casares, San Pedro, Gaucin and Benahavis – was among the top three provinces among the foreign buyers, along with Alicante and Barcelona.
By Eloise Horsfield | Property News | October 4th, 2013