Foreigners are dominating the Spanish property market
New figures released by the Department of Housing show that one in six spanish properties sold in the second quarter of 2013 were snapped up by foreigners.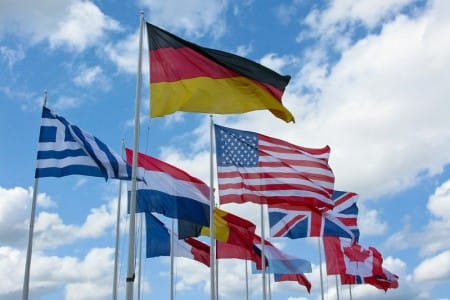 Moreover the surge in foreign interest comes as the overall Spanish property market actually continued shrinking, making overseas buyers more important than ever.
Property purchases in Spain were down 4.2 percent on the same time last year but showed an improvement on the previous three months.
Meanwhile foreigners accounted for 13,632 transactions in the three month period which equates to 16.7 percent of the total 80,722 homes sold in Spain.
Of these, 12,546 properties went to foreign residents already living in the country while the other 1,086 properties went to non-residents.
In particular, foreign demand is driving up sales in coastal areas with the most sales occurring in Alicante, Malaga, Barcelona, Tenerife and Girona.
Malaga saw the highest year on year rise in demand with foreign purchases shooting up 61 percent over 12 months and 80 percent in a quarter.
The latest figures do not reveal a breakdown by nationality but figures from Spain's registrar association show British buyers remained the dominant international players in 2012.
"It's no surprise that house sales to foreigners are up," said Mark Stucklin from the Spanish Property Insight website.
"There's not much capital in Spain, and it's very difficult to obtain credit to buy homes for Spaniards,"
"Most of the properties up for grabs are on the coast too, and that's where foreigners want to live."
By Adam Neale | Property News | September 17th, 2013