Spain sees 28.4% increase in foreign and non-resident property buyers
Foreigners are finally being lured back to Spain. In spite of the ongoing crisis Spain has seen a significant increase in the number of foreigners buying property compared to the last few years.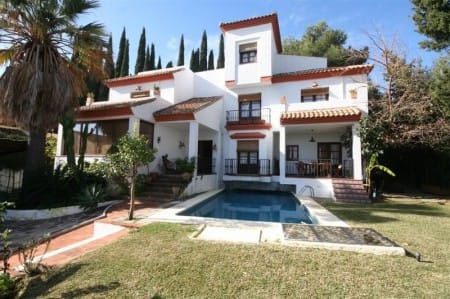 A new government report, published by Spain's General Council of Notaries, shows a staggering 28.4% increase in foreign and non-resident buyers in 2012 compared to 2011.
A total of 38,312 overseas nationals bought a property last year, figures not seen since the pre-crisis levels of 2007 when 41,787 foreigners invested in the country.
Of course one of the main reasons for the renewed confidence in Spanish real estate can be attributed to the massive fall in prices which has made buying a holiday home more affordable.
Foreign buyers spent an average of €230,000 on Spanish property last year, which is down a massive 28% from €320,000 at the end of 2007.
Crucially however, 42% of last year's sales came with a price tag of more than €160,000, the benchmark for the government's controversial scheme to reward foreign property buyers with residency permits.
Interestingly the origin of new homeowners has also changed, perhaps going hand in hand with the proposed scheme.
For the first time the Russians represent the second largest volume of homebuyers, behind the British, having leapfrogged the French.
Meanwhile, Norwegian and Belgian buyers have overtaken the Germans and the Italians, with newcomers such as Algerians and Kuwaitis also buying in the last 12 months.
The figures stand in contrast to last month's INE figures which revealed a 3% decline in the overall number of property transactions made in Spain in 2012 and cast a more positive light on the situation.
By Adam Neale | Property News | April 26th, 2013