More retirees want to buy property abroad: Spain is the top destination
Even more Brits are planning to enjoy their retirement abroad than before the crisis with Spain topping the wish list. According to new research from HSBC, the number of people aged between 45 and 64 who would consider purchasing a holiday home has shot up to 38% from just 30% in August 2006.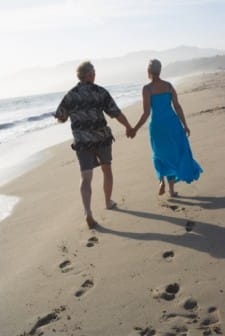 That translates to 5.4 million Brits approaching retirement who are currently considering a move to sunnier climes, with one in 10 saying they definitely plan to buy abroad.
Perhaps unsurprisingly Spain is the top destination attracting over a quarter holiday homes buyers, followed by France with 16% and Italy with 10%.
However, despite the surge the majority of would-be buyers said they would still prefer to keep their roots in the UK rather than move abroad permanently with 62%, insisting they would stay overseas for between three and six months a year.
Interestingly while more future retirees are now thinking of getting that place in the sun to enjoy their retirement, as many as 55% said the economic downturn had not impacted on their decision regarding property type or location.
That said, the massive fall in house prices caused by the crisis has provided many retirees with the opportunity to buy a larger home than they could have previously afforded.
"The economic downturn has had an impact on the income and savings of many but it has also helped lower the price of property in numerous overseas locations," said James Yerkess, HSBC head of foreign exchange.
"Many of the baby boom generation, who are now approaching retirement, are fortunate enough to remain relatively asset rich despite recent economic frailties and this has opened up opportunities to take advantage of lower property prices abroad."
By Adam Neale | Property News | August 28th, 2013