Rich Russians take the Costa del Sol property market by storm
The Russian market continues to be a leading factor in rescuing the Spanish property market – with properties of €6 million and over being sold to wealthy, sunshine-loving Russians.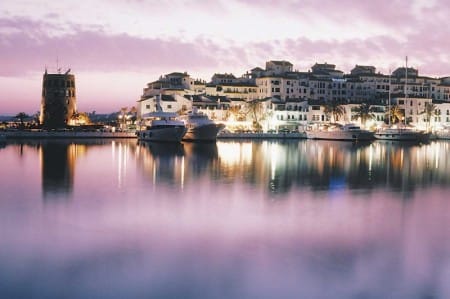 Estate agencies are promoting their very best properties to Russian buyers who are often rich business owners who form the middle-upper classes of the ex-Soviet country. Typical traits of the new buyers is that they like the beach, they love shopping – and more to the point they have lots of cash to spend.
"They've got money and they want to invest, and what with the fall in prices there are many opportunities for them," said Ricardo Sanchez Bocanegra, chairman of the Federation of Foreigners' Associations of the Costa del Sol.
In 2012 there was a surge in Russian millionaires purchasing luxury properties in Spain, particularly on the Mediterranean coast. According to Malaga's association of constructors and developers (ACP), in 2012 8.5% of properties purchased by foreign investors were bought by Russians, compared to only 5% the previous year. Russia has now overtaken Germany as the third foreign nation buying most in Spain (after the UK and Norway).
Russians are currently taking up residency in luxury urbanisations such as La Zagaleta, Sierra Blanca and Villapadierna, according to a recent article in El Pais. Some of these properties have price tags of €6 million and above. "Almost all the properties that were on sale at those prices have been bought by Russians," confirmed Ricardo Arranz, president of the National Association of Residential Tourism (ANUTR).
Meanwhile property fairs promoting Spain to the Russians are regularly taking place in Moscow and St Petersburg. At the 28th Domexpo International Real Estate Exhibition in Moscow in April this year, 10% of exhibitors were trying to promote properties in Spain compared to only 2% selling French properties.
And at the St Petersburg International Property Show in March, where developers are given the opportunity to promote their properties to 'specially selected wealthy Russian buyers', 23% of the exhibitors were showing off Spanish properties.
As one Spanish estate agent put it, Russians 'live in a cold and ugly country', and Spain can provide everything they need for a home away from home.
Indeed, there are hundreds of empty top-end properties in gorgeous locations such as the 'Golden Triangle' of Marbella, Benahavis and Estepona – as well as in other key destinations like Sotogrande, Gaucin and Casares. These are selling today at a fraction of the price they would have cost before the Spanish property market crash.
It's no wonder the Russians are snapping up these properties while the going is so good.
By Eloise Horsfield | Property News | September 2nd, 2013