Could it be the perfect time to buy a Property in Spain?
It's a fantastic time to buy in Spain right now. Property prices are extremely attractive, and this is especially true when you consider that during the property boom between 1996 and 2008 prices had risen by 200%.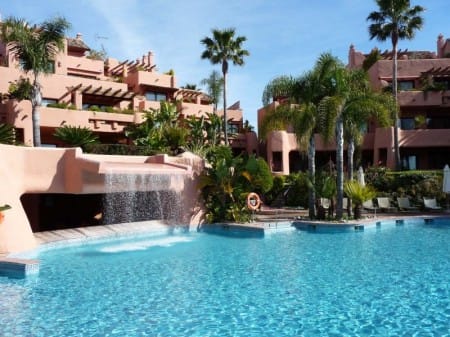 According to figures from the European Union, average house prices fell by 12.8% in the first quarter of 2013. And in areas such as the Costa del Sol, some properties are selling at an incredible 50% of what they cost in 2007! Many of these are in gorgeous locations such as Sotogrande, Marbella, Estepona, Benahavis, Gaucin and Casares and many too are in beautiful gated communities by the seaside – opening up all manner of opportunities for those who seek a new life in the sun.
"Generally, the people buying now are semi-retirees who want a second home to move into in perhaps five, or 10 years' time when they will be financially self-sufficient, living off their pension and savings," explained Richard Way, editor of the Overseas Guides Company.
Banks and estate agents are dropping prices to try and sell the many unsold properties all over Spain. What's more, major Spanish banks such as UBS and BBVA predict that house prices will fall by a further 8%, meaning now really is a fantastic time to start the process of buying a house in Spain.
In popular areas foreign buyers have already begun to grab the best deals – with many estate agents expecting to deal with increased sales in the second half of 2013.
And as if all that good news wasn't enough, it seems the Spanish government is finally stepping up to the plate and really making an effort to protect new homeowners from the legislation nightmares that have plagued previous buyers – those which have given the Spanish property market such a bad reputation overseas.
"There has been a strong reaction by the Spanish government in this area," explains Spain's ambassador to London, Federico Trillo.
"Britons buying overseas properties in Spain is vital for us. The government has sought to clarify the situation, with reforms that have already been introduced and others that are under way, to ensure the legislation protects potential investors and those that already have homes in Spain."
"There has never been a better time to buy in Spain than now," agrees Mark Stucklin, founder of Spanish Property Insight, which offers independent analysis of Spain's property market.
"There are now fewer cowboys operating in Spain. The malpractice and corruption that was rife just doesn't exist now. People are also much better informed, so the chances of getting ripped off are much lower."
Useful link: gov.uk – How to buy property in Spain
By Eloise Horsfield | Property News | July 30th, 2013