Residency for non-EU citizens investing half a million euros in Spanish property
A new law is to grant Spanish residency to non-EU citizens who invest €500,000 or above in property in Spain.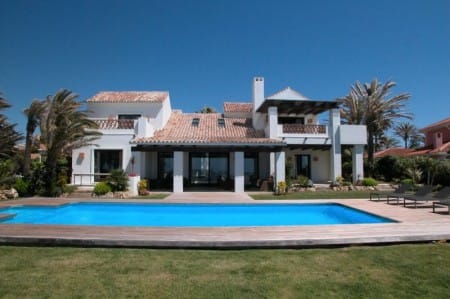 The new figure replaces a previous plan to offer residency to anyone investing €160,000 in a home in Spain, which was announced in November 2012.
Spain's Foreign Ministry is new receiving dozens of calls each week from potential Chinese, Arab and Asian buyers enquiring about the new legislation.
Until now investors from non-EU countries have suffered many difficulties when considering setting up a life in Spain, with a significant amount of red tape getting in the way of them settling into new lives in the sun.
There are currently 3.4 million properties lying empty in Spain, many of them in popular Costal del Sol resorts such as Marbella, San Pedro, Sotogrande and Estepona, and pretty mountainous villages like Benahavis, Gaucin and Casares.
It is hoped the move will encourage wealthy foreign buyers to spend their money in Spain, and give a much-needed boost to the Spanish property market.
Back in November 2012 Spain's government announced plans to offer residency to those spending €160,000 or more on a house or flat in Spain – and was subsequently criticised for setting the figure so low. Critics said the amount did not present Spain in a good light. Now the figure has been increased to half a million euros.
Residency in Spain will also be granted for spouses and children of the non-EU citizens investing €500,000, and may also be a possibility for those who €500,000 in shares, and those who study a Master's degree in Spain with the intention of creating a company within Spain.
The law is expected to come into force in July 2013.
By Eloise Horsfield | Property News | May 27th, 2013