New spanish law makes harder to rent properties
Spain is set to pass a new law making it harder for people to rent out their property. In a bid to support hotels against the numbers of tourists renting accommodation privately, the government is making it illegal to rent out property unless it has the correct licence and has been approved by regional tourism authorities.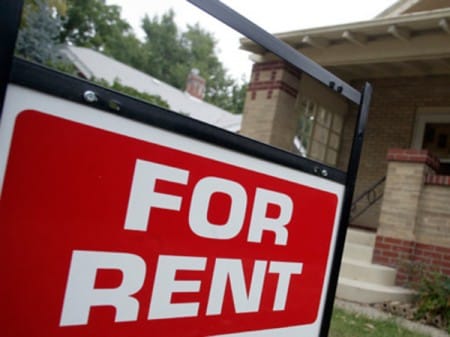 The aim is to make the rental market more 'flexible' by promoting rentals and preventing 'unfair competition.'
But the move, which will see holiday lettings regulated at a regional level and no longer under the national Urban Rental Law, has left hotels and estate agents at loggerheads.
Those opposed argue the new legislation will restrict the rights of private owners, limit the choice of tourists, and even harm the Spanish economy as it puts a stop to a growing sector that currently supports many struggling families at a time of high unemployment.
"This is an attack on civil liberties, limiting the use of private property and the freedom of tourists to choose how they want to spend their holidays," warned David Tornos, president of Asotur, the tourist rental management association in Madrid.
"The passing of this law could deal a death blow to a growing sector that contributes enormously to the economy," he added.
Currently the existing law protects the rights of private homeowners to rent their property to tourists on a short-term basis as long as they declare revenue.
And with more than 6.2 million unemployed, many families in Spain are surviving by renting rooms in their house to tourists or by moving in with relatives for short periods during peak-season to make extra cash.
But now, responsibility is set to be handed over to the regional governments, some of which will require licences and will force homeowners to comply with the same standards and regulations imposed on hotels and campsites.
The move has been welcomed by hoteliers who believe it will remove unfair competition.
"Of course tourists are welcome to come and stay in holiday apartments," said Ramon Estalella, secretary general of the Spanish Confederation of Hotels and Tourist Acommodation (CEHAT).
"But what we object to is the huge number staying at places that fall outside regulations and fiscal obligations to the detriment of the regional economy as a whole."
According to an estimate by Spain's Finance Ministry undeclared revenue from rentals of private homes accounted for 2.9 billion euros in 2010, a significant proportion of which came from holiday lets.
Meanwhile a recent report by La Caixa, showed there was 1.1 billion overnight stays by tourists in Spain in 2012 with more than two-thirds estimated to have taken place in unregistered accommodation.
By Adam Neale | Property News | May 24th, 2013