Advice for britons living in Spain: Protecting your money against currency fluctuations
As the pound sterling becomes increasingly volatile, many Britons living in Spain are finding their money is not going as far as they had hoped.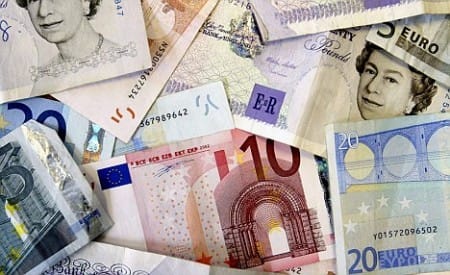 In particular it has become a struggle for the 700,000 or so Britons who claim their pensions in Britain and live in Spain. As the pound weakens, the money they receive in euros decreases.
As an example, someone receiving the basic UK state pension of €107 per week would receive €124 for that at the time of writing in March 2013. Back in July 2012 they would have received €138 for the same amount – and in 2008, a much more generous figure of €145. Overall, it is estimated British pensioners could be wasting up to £300 million per year by receiving their pensions abroad.
"The pound's decline has caused real hardship for many of these pensioners," said Mark Bodega of currency broker HiFX, adding that Spain's property price crash has added to the grief of many.
So, what can be done about it? One way to fight currency fluctuations is to set up a regular payment scheme, where the value of a pension – or mortgage payment – is fixed for up to 12 months, therefore protected against currency fluctuations.
"The number of regular payment schemes HiFX has set up has risen by about a quarter in the past year," said Bodega. "In the main, these are from Britons wanting to protect their pension or mortgage payments from a sudden sterling devaluation."
Payments are automated so the recipient knows exactly how much is going to go into their account. Regular payment schemes also bring substantial savings on transfer and receiving fees, which can be up to £30 per transaction.
Of course, fixing the exchange rate means you will not benefit from any increases in the pound's value – so choose your moment carefully!
If you do not want to set up a regular payment scheme and wish to carry on transferring money as and when, direct debits – as opposed to individual transfers – will save you cash because you will avoid international banking charges and transfer fees. Lumping several pension payments together (for example for several different people) is another way of avoiding transfer fees.
Generally speaking, it is better to carry out transfers using currency specialists such as HiFX, World First or Currency Solutions, as opposed to doing them through your high street bank. They will offer a better exchange rate and smaller fees. There is also a competitive transfer service offered by the UK's Department for Work and Pensions, which transfers pensions near the interbank rate (the highest possible rate) and incurs minimal charges.
By Eloise Horsfield | Property News | May 3rd, 2013
Related Posts