Advice for britons traveling to Spain: Ditch the bureaux de change!
Britons waste a staggering £18m (€21m) per year changing their pounds into foreign currency at the airport, new research has shown. Poor exchange rates and high commission charges are apparently not deterring an estimated 1.65 million Britons from changing pounds into overseas currency using airport bureaux de change.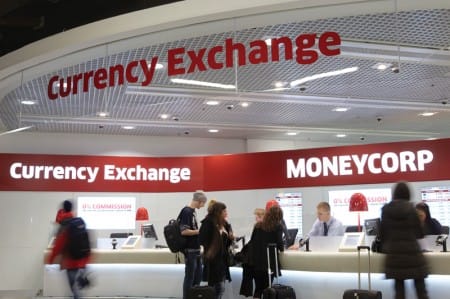 This despite regular warnings against it in the media.
The research, carried out by the Post Office, found holidaymakers could save an average of £10.75 (€12.46) per trip by avoiding the bureau de change to buy euros.
As many property owners in Spain are all too aware of, the value of the pound against the euro just keeps on dropping. It is therefore growing increasingly important to find the currency change solution with the lowest possible financial penalty. Good exchange rates and low commission charges are key.
While drawing cash from foreign ATMs can be one way of saving money, consumer campaigners Which? advises travellers to order currency in advance online.
This can be done using foreign exchange companies such as Moneycorp, who will either pay money into a foreign account or deliver banknotes in your required currency to your home.
Moneycorp account manager Cookie Bhoday told Terra Meridiana a bit about how foreign exchange brokers work.
"If you have a property here in Spain, you will have a Spanish bank account," she said.
"When you come to Spain on holiday, instead of buying your holiday money at the airport or the post office and be given a tourist rate, send your money through Moneycorp.
"The euros will arrive in your Spanish bank account. Moneycorp will give you a commercial rate of exchange, even on a small amount of money.
"If you don't have a bank account and you need euros or any other foreign currency, call or go online to Moneycorp.com and click the travel money tab. Moneycorp can deliver you holiday money to your home by registered post."
For those with property on the Costa del Sol, who often travel backwards and forwards between the UK and Spain and need to transfer funds between currencies on a regular basis, foreign exchange providers such as Moneycorp are a true blessing.
To find out more about Moneycorp, call (+34) 952 587 657, email costadelsol@moneycorp.com or go to travelmoney.moneycorp.com. Please mention Terra Meridiana.
By Eloise Horsfield | Property News | August 5th, 2013
Related Posts