House prices in Spain see biggest drop in Europe
Property prices in Spain have dropped the most out of all European countries, with prices falling faster throughout 2012 than in previous years according to figures from the EU's statistical office.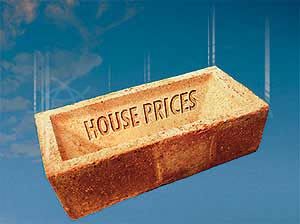 A house price drop of 15.2% in Spain was recorded in the third quarter of 2012. This compares with a 2.5% drop for Eurozone countries overall. It means the decrease in Spain is by far the biggest of all EU countries. What's more, it shows the property price drop is accelerating, with the first and second quarter prices in Spain dropping by percentages that are smaller (by 12.5% and by 14.4% respectively).
Meanwhile other European countries have seen their house prices rise. Properties have risen by 8.4% in Estonia, 7.1% in Luxembourg and 2.1% in Finland. Countries other than Spain which have seen prices fall include Ireland, with a fall of 9.6%, the Netherlands with a 8.7% fall and Portugal with a 7.7% fall – much smaller percentages than the drops seen in Spain.
These statistics show that Spain really is the place to buy property right now, with investors able to make the most of rock-bottom prices and invest for their futures.
There are luxury villas and apartments at ridiculously low prices currently available in top-end resorts such as Sotogrande and the secure, gated communities of Torre Bermeja, Cabo Bermejo, El Casar, Atalaya Fairways, La Alqueria, Sierra Blanca.
All these communities are in a perfect location on the Costa del Sol, most near some of the best golf courses in Europe and a stone's throw from key destinations such as Benahavis, Marbella, Estepona, San Pedro, Gaucin and Casares.
With the current drop in prices, whether you are looking to relocate to Spain, to buy second home here or to invest in a buy-to-let property, there really could not be a better time than right now.
By Eloise Horsfield | Property News | February 22nd, 2013