Spanish Bad Bank releases first properties
Spain's bad bank has put its first batch of distressed property on the market.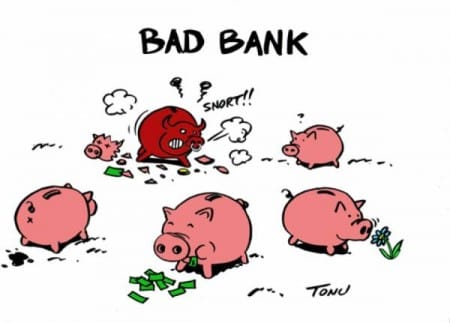 Known by the acronym SAREB, the organisation has now put 13,000 properties up for sale.
SAREB hopes by releasing the properties, which were absorbed from rescued lender Bankia, it will make a dent in the €37 billion worth of troubled real estate assets it took over from Spain's four nationalised banks.
But many believe the move is premature coming in the midst of internal debates and an international row over its business plan.
SAREB, which was set up as a condition of Spain's receiving European rescue funds, first took over toxic assets in December but as yet nothing has been put in place for the management of the assets, and the lenders are still currently managing them.
This includes the 13,000 properties in the announced sale which are still being managed by Bankia.
However SAREB has confirmed the business plan is now being revised.
"The business plan is being adjusted because of the evolution of the portfolio, as we now have all the details about what it contains," a spokeswoman said.
Meanwhile the European Commission, the European Central Bank and the International Monetary Fund are stressing the importance of a comprehensive long-term business plan based on updated information.
In particular the IMF insisted SAREB needed the 'robust implementation' of servicing agreements to safeguard the value of its assets.
Meanwhile initial indications show the properties have re-entered the market at their former prices, temporarily allaying fears that aggressive discounting would drive stock prices downwards.
By Adam Neale | Property News | March 1st, 2013