Lack of new property stock in spanish luxury sector
Foreigners hoping to get their hands on a luxury property in Spain may need to move quickly.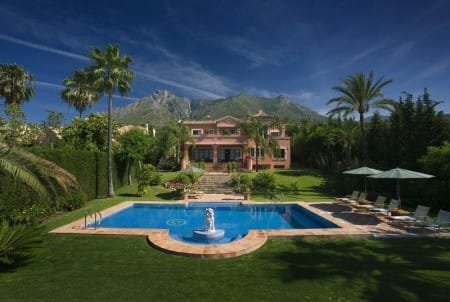 Experts believe there may soon be a shortage of the types of properties that expats want to buy as new residential construction drops off.
The latest figures from the Spanish government reveal there were just 3,106 planning approvals for new residential homes in November 2012, 32% less than the previous year and down a staggering 95% compared to 2006.
This marks less than 50,000 planning approvals in 2012, compared to 78,000 in 2011, and 866,000 in 2006.
The levels for new building permits have never been this low before and could leave Spain's residential real estate market with little room for improvement in the near future.
This of course could prove to be a big problem for the Spanish property market which is heavily reliant on foreigners for its recovery.
In the last five consecutive quarters the number of foreigners taking advantage of falling prices and buying property in Spain, has shot up.
In particular the third quarter of last year saw the greatest rise in home sales to foreigners, with a total of 8,803 transactions – 18% more than the same quarter in 2011.
It comes on the back of a 15.3% rise in the second quarter of 2012 and a 16.2% increase in the first quarter.
As may be expected, most demand was concentrated in coastal areas with Malaga province posting the second highest number of home purchases by foreigners, beaten only by Alicante, as expats continue to search for their place in the sun.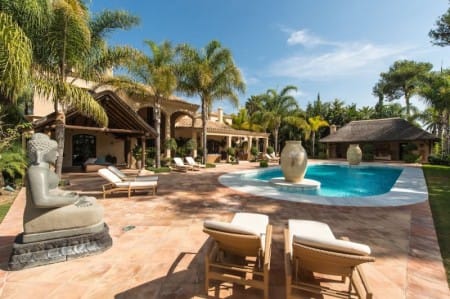 However, the recent surge in interest could leave a shortage of the kind of properties people want to buy.
"With the domestic market in hibernation, some of the responsibility for recovery has fallen on to international shoulders but, certainly in the Marbella area, they tend to want the very best homes on the market and these are in short supply," said estate agent Nick Stuart.
'There are very few top quality modern villas or frontline beach apartments available and the old fashioned Andalucian style finca doesn't have the same appeal any more. It really is slim pickings,' he added.
Part of the problem is the glut of new homes already on the market, and weak demand due to the economic crisis.
The country may have over a million unsold new homes but only few of these would ever attract a foreigner buyer.
Meanwhile developers have expressed their reluctance to venture into new projects, due to the economic downturn and the steep fall in prices.
When compared with discounted second hand housing, new builds are over priced, especially since a change in the law in 2010 brought in more stringent guidelines on energy efficient building making construction more expensive.
Another crucial problem is the lack of financing available to developers who might actually want to start building again.
However there is some hope that demand from international buyers may still continue to rise following the governments plan to offer residency for non European Union citizens buying property in the country.
By Adam Neale | Property News | February 25th, 2013