House prices in Spain still falling
Potential buyers looking to snap up a bargain in 2013 will be pleased to hear that house prices in Spain are still falling.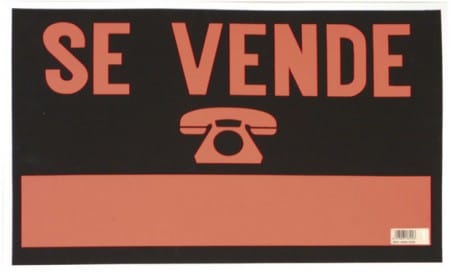 According to many experts sellers are becoming more realistic about the current market conditions and are settling for less.
In fact, increasing numbers of sellers are now accepting offers they were previously rejecting, making property investment easier than ever.
The downward trend is being felt more keenly in some areas of the country than others, with the government and leading banks keen to insist property prices in some parts have already started to bottom out and are expected to stagnate for the next few years.
However many reports are predicting that last year's average price fall of 11.3% is actually set to be followed by five more years of decline despite the already large drop that has been seen since the beginning of the crisis.
Moreover, it is not just the experts who believe that house prices will continue to fall.
According to the latest Consumer Confidence Index (CCI) for December, published by the National Research Centre (CIS), more than half of respondents surveyed (52.7%) believe that houses will continue to depreciate during the next 12 months.
A further 37.1% think that their prices will remain the same, while only 4.9% predict an increase in prices.
It comes as the Spanish Real Estate Market Index (Imie) for December 2012 showed Spanish properties have seen prices fall on average by as much as 33.3% since reaching their peak in December 2007.
By Adam Neale | Property News | January 23rd, 2013