The gap between new and existing housing continues to grow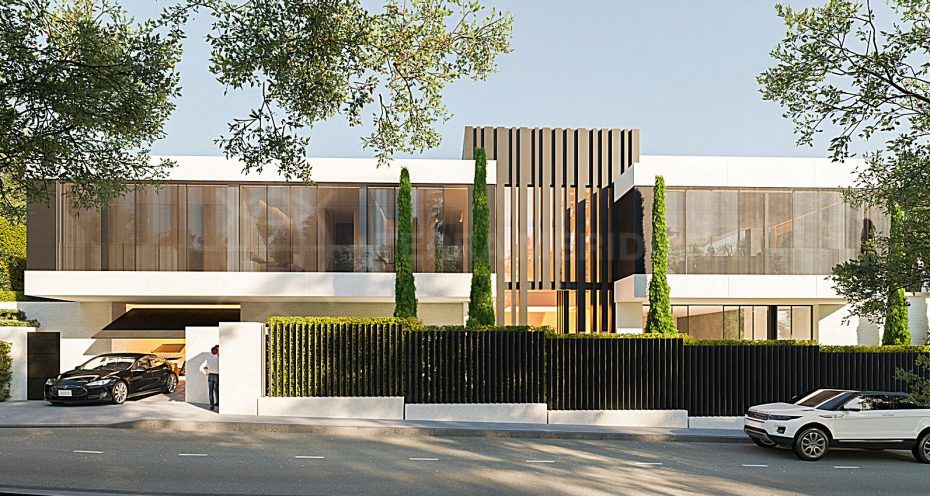 There has been a strong focus on new properties in Marbella and Estepona since the property market resumed vitality following the financial crisis of 2008, and now, after over a decade of diverging paths, the gap is growing bigger and bigger.
It seems today's buyers have a strong preference for modern, new-build properties when looking for homes. This applies across the price ranges and property types, and it's not just because of the fact that newly-constructed houses are fresh and untouched by other residents. It is not even because of a clear preference for modern architectural styling, but above all because people have developed a clear preference for contemporary features such as open-plan layouts, the latest kitchen and bathrooms styles and functionalities, large panoramic windows and, of course, the comforts of home automation systems.
People love the convenience and feel of a modern home, with its automated security, home functions and entertainment systems, and many feel they can't or indeed won't do without them, given the chance. As a result of the far greater demand for modern homes over existing resale ones, there has been a growing price gap between these two components of the real estate market, and it is widening still. The property sector has always been divided between second-hand and new housing stock, but never before has the difference between them been this big—and it is reflected in new homes that are snapped up far more quickly than resale ones.
A cyclical process
This is shown in the asking prices too, and where new properties are normally direct from developer or first-time buyer and seldom discounted, the difference between asking price and selling price for resales properties is much greater, further emphasising a growing disparity in price between them. On a national level, it now lies at 21%, but in some parts of Madrid and Barcelona the gap rises to 58% and 76% respectively, especially in price/m2 terms. However, as new homes continue to rise in price and resale properties become increasingly 'cheap' by comparison, a new sense of value proposition will develop that will revive interest in them.
In other words, if the price differential becomes too big, second-hand homes will again become an interesting option, but there has to be enough space for buyers to afford modernising such properties, and in return be rewarded with up-to-date homes that offer more space and are located in great locations.
This combination is already working in what is becoming a thriving renovation sector, particularly in big-city locations and lifestyle destinations such as Marbella, where modernised homes are hotly sought after and also command good prices.
Eventually, as the now new stock of modern real estate matures and enters the resale market in larger numbers, the forces driving new-house prices will diminish too, but older pre-modern properties will need to continue to offer great value to be snapped up.
https://brainsre.news/en/the-gap-between-new-and-second-hand-housing-increases-to-historical-highs/
By Adam Neale | Property News | March 30th, 2021