Buying a plot and building a home on the Costa del Sol – part 2
In the previous article about buying a plot, we looked at the first important steps surrounding the land itself, and ensuring that the plot is well-located, falls into the right (buildable) category, has no development restrictions, and that you know exactly what can be built on your piece of land – i.e. that it suits your plans.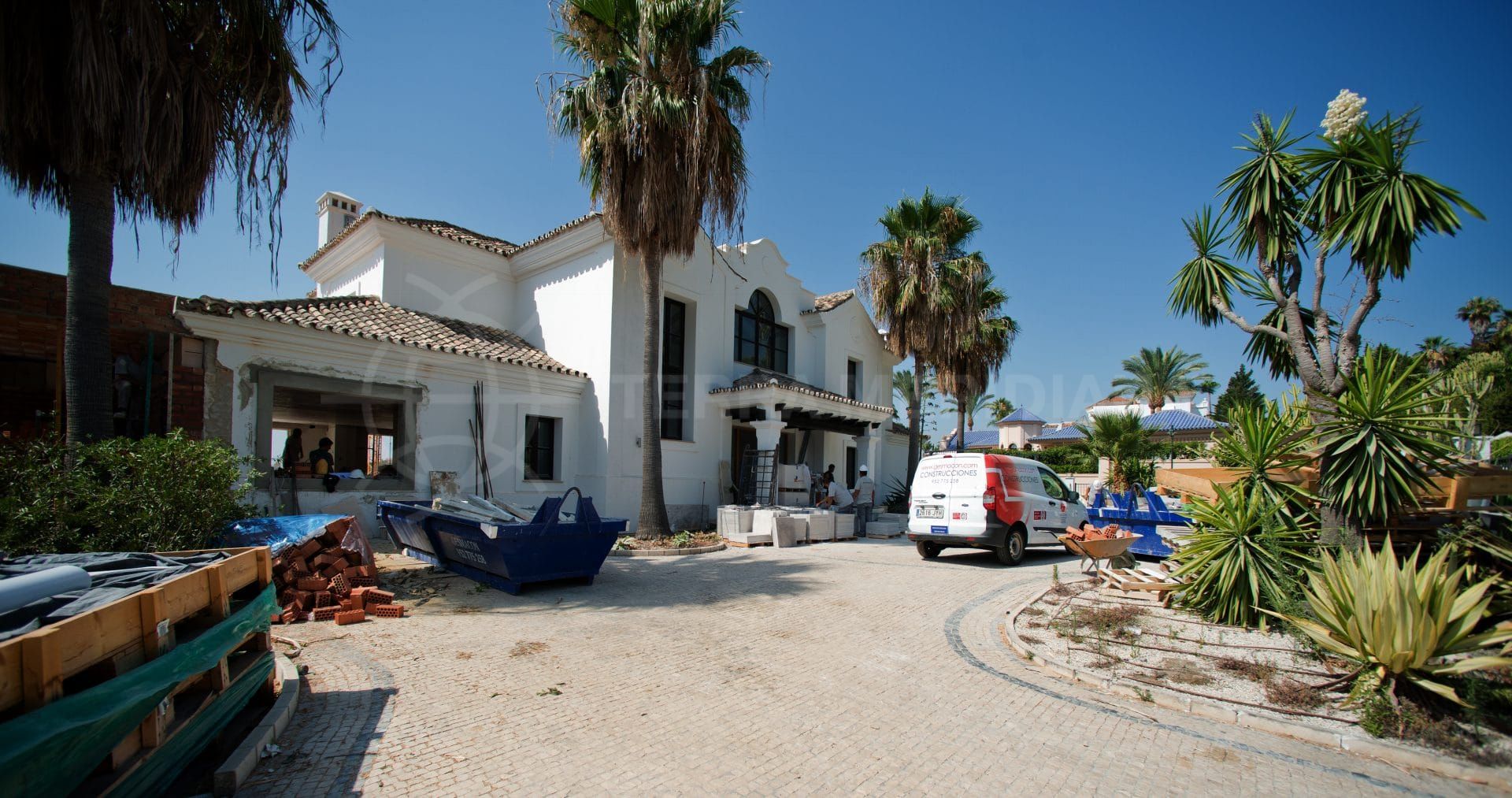 Building your own home
Spanish law dictates that a geotechnical report is required before anything else, to confirm the type of foundations needed for building on your land. There are specialist professionals and firms that provide this service (make sure you use an officially registered one), and they will usually charge between €1,000 and €3,000 to produce a detailed geological report within a week.
If the land is flat there may be no need for an additional topographical report, but it is advisable if you're building on rocky terrain or a plot with a moderate to steep gradient. The process is similar, also involves a registered professional, takes about a week and costs in the €300 to €1,000 range, depending upon the degree of complication posed by the plot.
Architectural design and construction
The next step is to select an architect, called an arquitecto in Spain, with whom you will discuss your needs and wants, both in relation to the aesthetics and ambience you wish, as well as the amenities and technical infrastructure required. From this brief, the architect will produce a design and technical proposal which, once approved by you, becomes the architectural and technical blueprint for the building of the home.
It should, therefore, be well thought out, so make sure you've considered everything you want beforehand, and also ensure the professional you're working with is an up to date member of the provincial architect's association with full liability insurance, as the architect will be responsible for the design and build of your home, and their plans have to be submitted to and approved by the architect's association.
The architect will start with the basic, initial plans (proyecto básico) of the property's design and layout, as well as the technical installation and structural plans (proyecto de ejecución) – i.e. the full plan for the home's design, fitting and building. "My goal is always to make a made to measure suit, just like a tailor would; a home that suits its owners perfectly," says Ventura Moron Carrillo from Volume Group.
A registered technical architect (aparejador) is needed to manage the day to day building process, as he or she functions as the engineering pivot between architecture and construction, ensuring also that the original design, plans and quality control are adhered to. It is an important role for which you can choose to go with the architect's suggestion or select your own. Of course, if the two professionals working on your project work well together, everything will go that much more smoothly.
Costs
Architects usually charge between 7%-10% of the total construction cost, with a technical architect charging about 30% of the main architect's fee. Once all the plans and documents are prepared, you have a proyecto that forms the basis for applying for a building licence (licencia de obra) from the local town hall that the land falls under. The architect plays an important role here, too, to ensure everything is in order. The process varies from town to town, but the standard period is around one to three months. Once you receive approval (informe favorable) the municipal charge is usually 4%-5% of the building cost, which leaves you free to look for the right builder, a which process which you can manage yourself but with which the architect can be of great help, as he or she knows the technical requirements and reasonable construction costs per square metre. More detailed information to follow in the next article.
By Adam Neale | Property News | July 23rd, 2019