Lower IBI Tax in Estepona
No-one likes taxes, but occasionally there is actually some good news surrounding them – as in a drop in rates. We're more accustomed to rising costs and taxes, to be sure, but Estepona proves that the opposite can sometimes happen too, as next year residents and homeowners within its municipal boundaries will be able to benefit from a three per cent reduction. This is great news for the 51,253 properties to receive the bill in the post next year. Moreover, the tax will be scrapped altogether for certain 'vulnerable' groups such as pensioners and the long-term unemployed.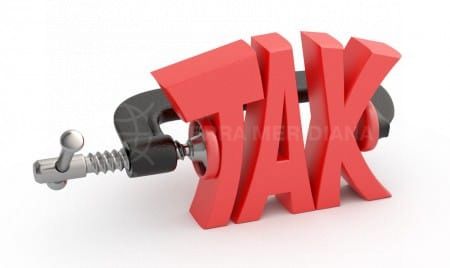 But, even more amazingly – this is the seventh consecutive year in which Estepona has lowered its IBI (local council) tax. The combined reduction now amounts to 20 per cent, a significant saving for homeowners in the area, and yet another enticement to opt for living in Estepona. More savings are possible for those who pay by direct debit, as well as those who follow courses or join local activity programmes.
What exactly is IBI tax?
Estepona is showing the way forward in a country still largely addicted to easy tax money, but what exactly is IBI tax, and what does it cover? Firstly, it is a property tax payable by those who buy/own a home in Spain, whether you are a resident or have non-resident status. Secondly, it is a local tax – which explains why a town hall like Estepona has the freedom to set its own rate – and as the Impuesto sobre Bienes Inmuebles (IBI)is the equivalent of the UK's local Council Tax. The amount payable is based upon the rateable value of your property, and calculated at between 0,4 – 1,1% of its cadastral value.
In real terms, the amount varies from a few euros to several thousand a year, as this is an annual tax normally payable between August and November. Moreover, IBI tax is the point of reference for all other property taxes related to your property, and when you sell your property the buyer's representative will want to see copies of the paid invoices. An important thing to bear in mind is that you won't receive a polite reminder with the exact amount payable, so get in touch with someone who can inform you about the amount due and the required date of payment, as non-payment can have serious consequences. We'd be happy to provide information or refer trusted experts who'll take any question marks away, so get in touch with Terra Meridiana, the Marbella and Estepona property specialists.
By Adam Neale | Property News | November 20th, 2018