What lies beneath – avoid the horrors of cowboy reforms
Buying a house is the largest financial commitment most people will undertake in their lifetime. When the purchase is of a recently reformed property, risks are raised that undiagnosed technical problems can turn a dream home into a nightmare of spiraling repair costs.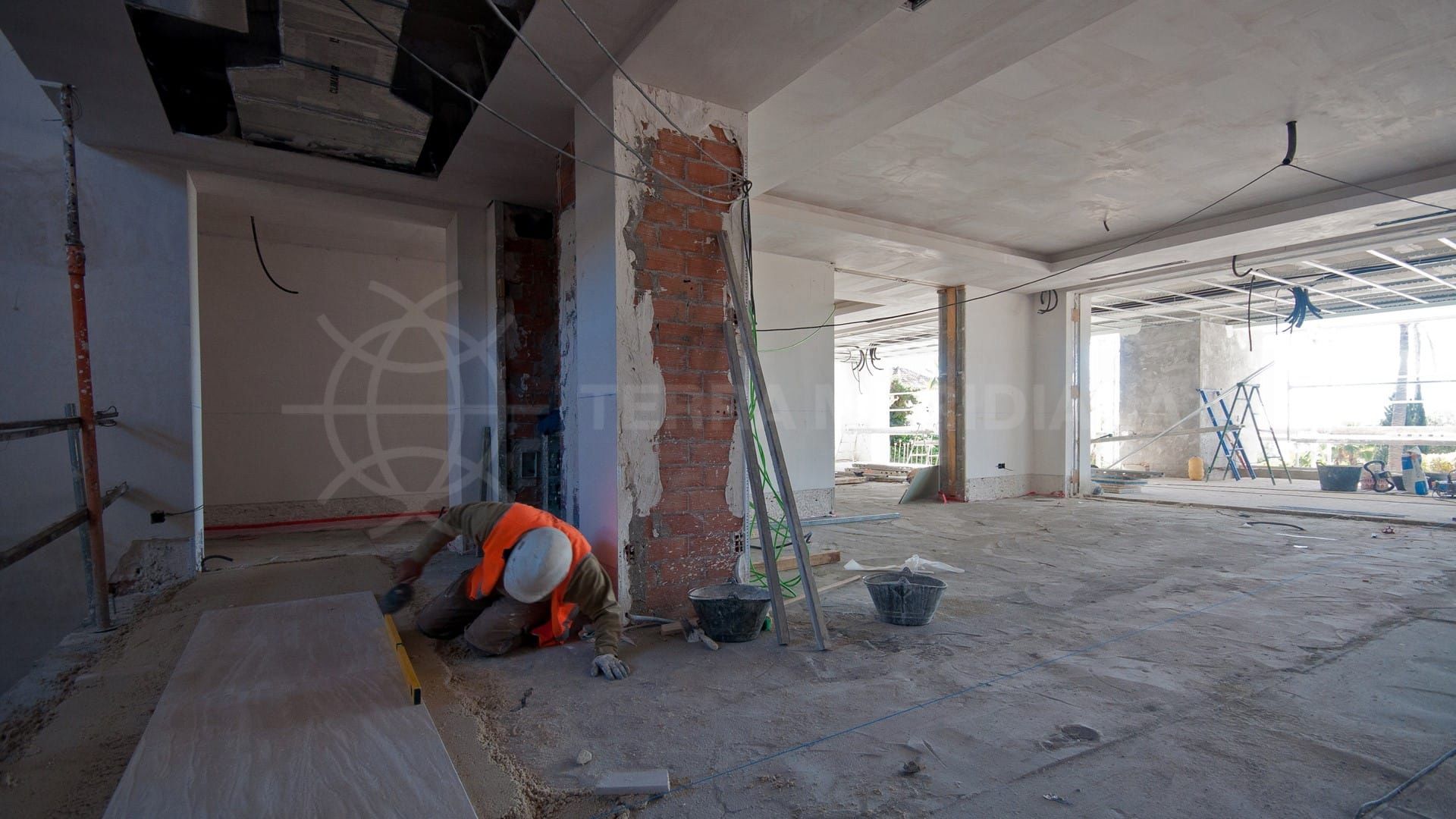 A newly refurbished property can satisfy clients who aren't enamoured with contemporary architectural design, yet still desire the modern convenience of a brand new villa. A traditional-style house can be delivered with many of the accoutrements of a new-build property – home automation, a state-of-the-art kitchen, a fitness suite – yet retain the charm of the original home, thus delivering the best of all worlds. Renovating a home can be a costly and time-consuming proposition, so buying a refurbished home removes this stress.
Use the services of an expert
It therefore pays to contract a third party specialist or technical architect to carry out a detailed inspection of the property in order to ensure the refurbishment has been carried out adequately. Chris Warren,of project management company Renson Management, often works on our behalf for clients, undertaking a thorough examination of properties at our request. We recently asked him for some pointers on factors to note when purchasing a refurbished property.
"The most important problem that can occur is water damage, which is one of the areas we inspect in particular detail," states Chris. "An unnoticed leak can cause untold damage, so we run taps, showers and baths, looking for the slightest hint of water leaks or ingress".
"During building work it is not uncommon for pipes to become blocked with debris. Underfloor heating must be checked, electric shutters are another common issue – there are so many elements in today's modern homes that need to receive the correct supervision, so a thorough inspection will bring these and other issues to light."
As well as inspecting plumbing and electrical facilities, Chris and his team ensure that all services are correctly connected to the home. "We don't just check services, though," he notes. "People today are much more eco-conscious, so running costs are very much an issue. A recent client was delighted when we pointed out that their new 20 x 6 metre heated swimming pool had been installed without a cover to retain heat and reduce costs, for example."
Check the paperwork is correct
Building regulations are also scrutinised, ensuring the work carried out complies with legal requirements. Fundamentally, it's a service that delivers peace of mind to clients, which is why we recommend Renson Management as a professional company that can be trusted:  "Renson Management are proud of the fact that we hold unbroken professional indemnity insurance, which we have had since 1996 without a single claim to date, which we think says something about the service we offer" Renson is also ISO 9001-certified, meaning it is regularly audited to make sure its practices meet independent quality standards and ensures quality assurance.
Our own experience
Terra Meridiana is based in the old town of Estepona and can bear witness to both some excellent and appalling examples of reform. Unfortunately, the untrained eye of most clients will not see beyond the fresh paint and newly laid tiles, they will rarely look above them to see that the beautiful old roof beams which have just been painted white support a roof that will leak like a sieve in the winter rains.
We would advise anyone buying a recently reformed property to have the property checked by a professional such as Chris from Renson Management.
By Adam Neale | Property News | June 7th, 2018