Malaga may limit tourist apartments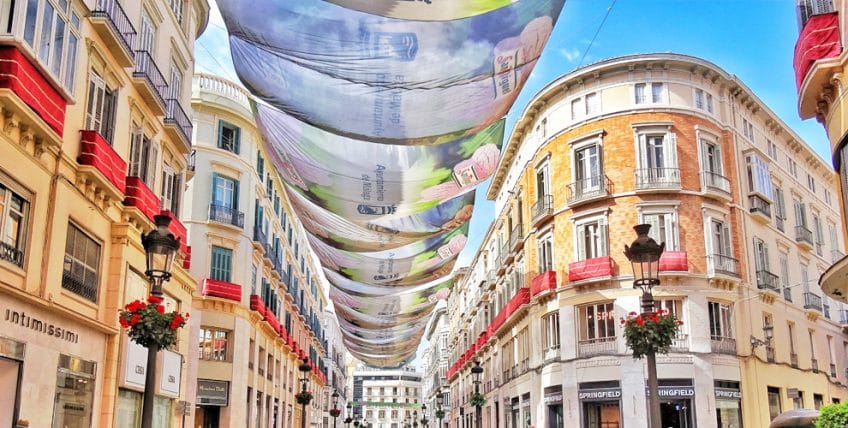 After protests in Barcelona about the number of city centre apartments rented to tourists, Palma de Mallorca has now also decided to limit the number of holiday lets available in its historic centre. The reason for this is that it is impossible for locals to find affordable accommodation to rent, and officials argue that the influx of tourists staying in apartments, rather than hotels or hostels, is destroying local communities.
Now, some of Malaga's city hall councillors are proposing there should be similar restrictions in the city's centre. The rise in visitors coming to Malaga is a fairly recent phenomenon, but as the city's popularity as a destination has increased, the number of town centre apartments given over to Airbnb, and similar accommodation websites, has risen to match demand. However, it leaves Malaga's residents with few places to live in the central residential areas.
The tourist industry on the island of Mallorca is having to consider ways to deal with the plan by Palma council to ban flats in residential buildings being rented out to tourists unless the whole building is already given over to tourist accommodation. Although the plan is not yet approved, it seems likely that it will be via a change in the regional law that allows councils to decide local policy. In this instance the local council will argue the law safeguards the rights of local residents to a home. In contrast, Andalucía's rules are different to those of the Balearics, and the regional government does not permit local councils to consider banning tourist accommodation.
In spite of this, there is support for the idea, especially amongst PSOE and Cuidadanos councillors. According to Juan Cassá, leader of Ciudadanos on Malaga's council, "Just as what happened with the boom in hotels, there's a lot still to work on and regulate." Daniel Pérez, municipal spokesperson for the PSOE party, said it is time to put caps on the quantity of tourist flats in areas like the city centre to "avoid bigger problems". He also complained that the mayor has done nothing about the situation and that rents in the city's centre are rising above what locals can afford to pay due to so many properties being used solely as tourist accommodation.
One could argue Malaga has become a victim of its own success, how the politicians decide to handle that success remains to be seen, watch this space…
By Adam Neale | Property News | June 6th, 2018