The charm of Estepona old town properties
Have you ever thought of living in the charming, vibrant historic centre of an Andalusian town? Marbella's old quarter has a long tradition of foreign buyers looking for its boutique properties, but more and more people are also discovering the architectural gems in the centre of Estepona.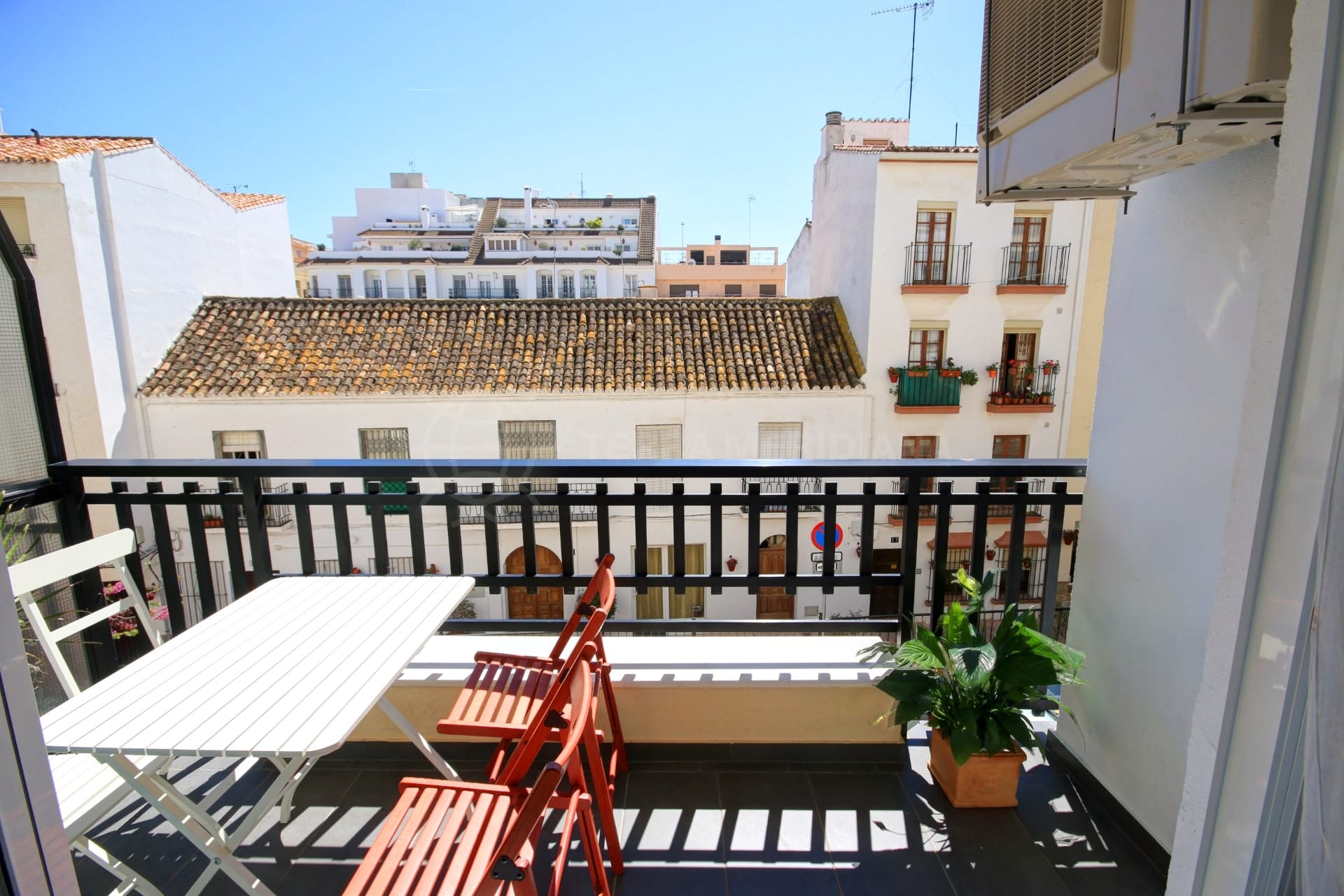 Estepona is a town in ascendancy. A few years ago it underwent a thorough beautification programme that involved the painting and sprucing up of the historic and central parts of town, a process that also saw beautiful murals appear on apartment blocks and the mostly pedestrian streets of the downtown area lined with colourful flower pots in the classic Andalusian tradition. The result is delightful historic centre where different streets and areas sport their own colour flower pots and newly renovated Estepona Old Town properties highlight the architectural charm, detail and variety to be found here.
Not surprisingly, buying a property in Estepona Old Town is increasingly in vogue, and where else would you find such a fantastic variety of homes, ranging from apartments and cottages to traditional townhouses and large senorial houses? What's more, the centre of Estepona is a vibrant area ideal for year-round living or for people who come here throughout the year to enjoy the gorgeous climate and quality of life. It's perfect for those who like having everything on their doorstep – and being able to walk to shops, restaurants, cafes and a fantastic beach – yet if you also like privacy there are excellent Estepona Old Town properties for sale in quieter streets set back from the main bustle of the centre.
Among the properties available are stylishly renovated homes such as this fully reformed apartment in Estepona Old Town centre, this traditional townhouse with great renovation potential or this reform opportunity also in the heart of town. Estepona's old town also included exciting homes such as this lovely Estepona centre townhouse full of style and character, not to mention a building for renovation and a large plot in the centre of town.
Please contact Terra Meridiana for more information about wonderful properties for sale in Estepona Old Town. We are the Estepona property specialists.
By Adam Neale | Property News | April 20th, 2017