If you think Terra Meridiana rocks, vote for us!
Terra Meridiana is among the seven real-estate agencies that have been chosen by RocksMag to compete for the title of Best Estate Agent in the Marbella Awards 2017.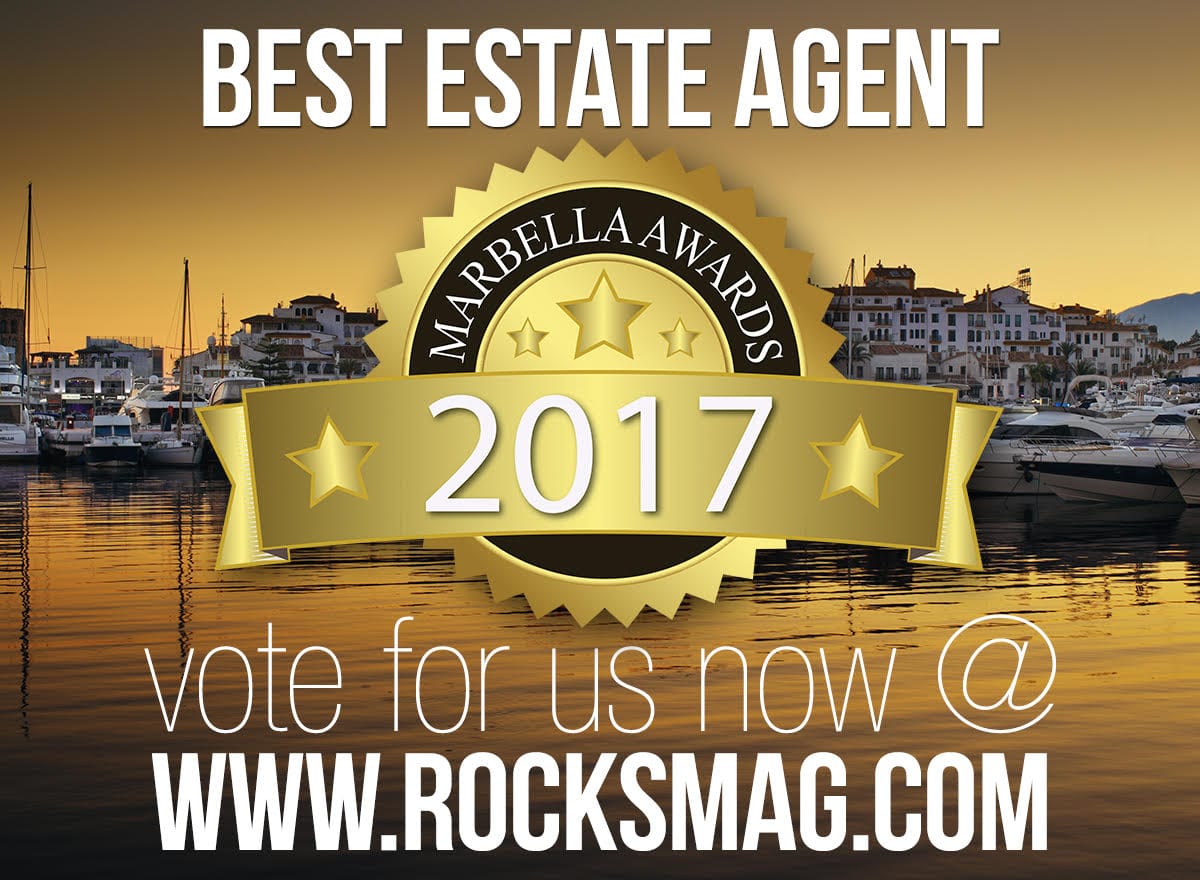 At the end of March 2017, RocksMag, a self-described 'cutting-edge international lifestyle magazine, covering all the news, reviews, celebrities, cars, fashion, health, fitness, gastronomy, homes, interiors and much more' opened voting for the Marbella Awards 2017.
After a successful inaugural edition in 2016, this is the second time RocksMag is organizing its Marbella Awards and the winner in each category will receive recognition (and, we trust, a solid-gold trophy) at a 'star-studded awards ceremony' to be held later this year.
The judging panel will be made up of some of the best-known names on the Marbella social circuit, including concert organisers David Giles and Martin Tye from Crazy Music Productions, RTV Mi Marbella presenter Nicole King, Marbella Plus' Johnny Gates, and Marbella Rocks owners Sam and Arthur Nichols.
The awards encompass almost every aspect of life in Marbella and aim to identify the best places and businesses in town, according to RocksMag's readership. The categories up for grabs include: bar, nightclub, beach club, chiringuito, fine dining, restaurant, hotel, spa, hair/beauty, fashion, gym, hotel, golf course, live music venue, art gallery and, of course, the one that we've been chosen to compete in: Best Estate Agent.
Terra Meridiana is one of just seven real-estate agencies that cover the Marbella area to be featured in the Best Estate Agent category and, if you're a client who is satisfied with our service, we'd like to ask you to visit the RocksMag website here and cast your vote for us.
May the best agents win!
By Adam Neale | Property News | May 18th, 2017