For residential property, Marbella and Estepona are ahead of the curve
Housing markets in two of the Costa del Sol's leading destinations felt the effects of the property crash earlier, but have recovered much sooner and more strongly than the national average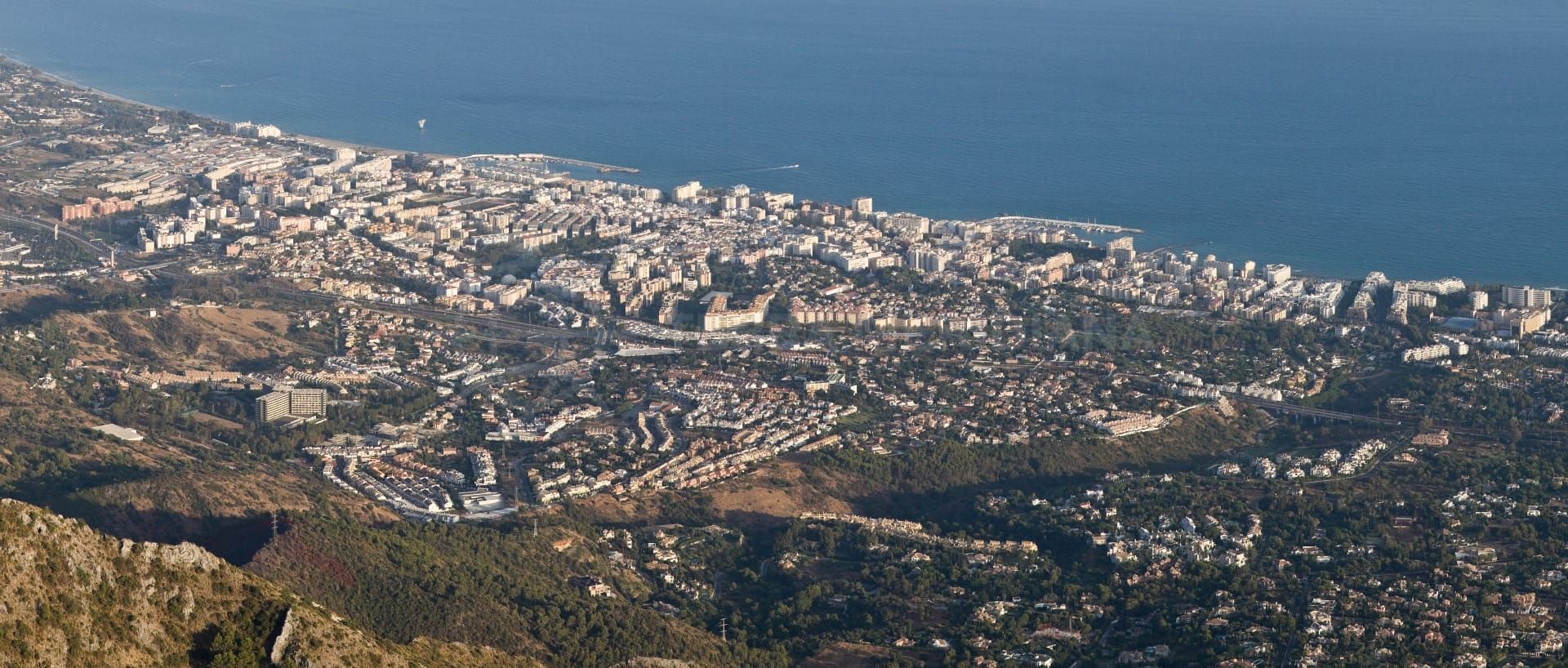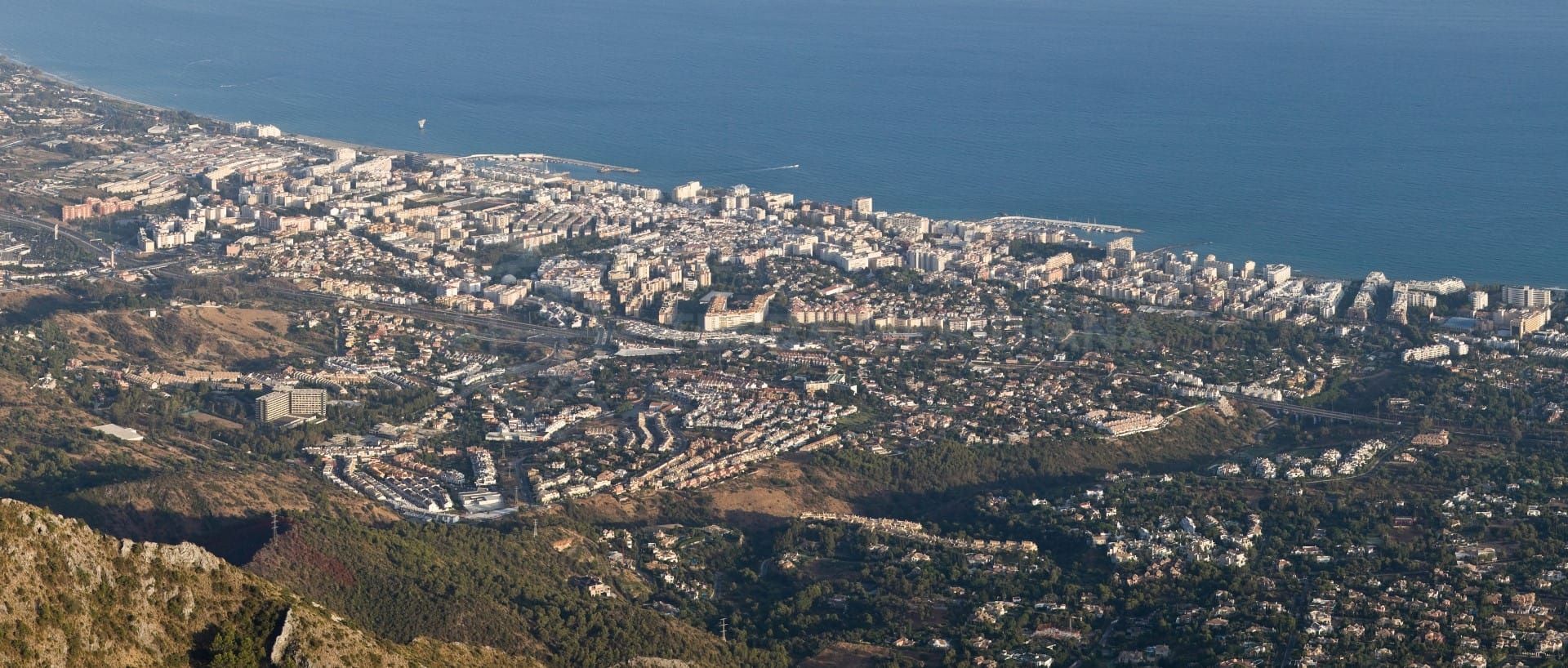 Unless you've been living under a rock (in which case, you likely won't be interested in this anyway) for the last few years, you probably heard the 'pop' as the Spanish property bubble burst back in 2007.
A fatal combination of a decade of spiralling house prices, an oversupply of new-build housing that saw the stock of residential property in Spain increase by 25% in less than a decade, and the sudden constriction of credit to an already over-extended and over-optimistic marketplace saw fortunes change almost overnight.
From 1996-2007, the average price of a home in Spain increased by 117% in real terms. Property prices on the Mediterranean coastline rose even higher in the same period, growing by 155%.
In 2007, one year on from the top of the market, when a record 955,176 homes in Spain changed hands, 836,666 properties were sold. In 2013, when the market hit rock-bottom, just 300,568 homes found a new owner. That's more than a 64% drop in just six years.
The value of Spain's residential real-estate market in the same period fell from close to €143.8 billion to just over €38 billion. That's a loss in excess of €105 billion, equivalent to almost 74% less.
The number of mortgages granted nationwide in 2008 and 2013 give an idea of how the credit market dried up, plummeting from more than 836,000 new loans to less than 200,000 in only five years, a 76% decline.
The city of Malaga followed a similar trend to the rest of the country, going from a high of 9,764 homes sold in 2007 to just 3,147 in 2013, equivalent to nearly a 68% decline in the number of transactions over the period.
But just along the coast, in the resort and holiday home destinations of Marbella and Estepona, local housing markets have remained ahead of the curve, not only constricting less, in terms of the total of transactions, than the rest of Spain, but also registering a much more rapid and robust recovery.
Both towns benefit from a much healthier combination of limited supply and higher demand than elsewhere in the country, especially from foreign buyers who typically rely on Spanish banks to fund property purchases to a much lesser degree.
Marbella is home to almost 140,000 people, about a quarter the number who live in Malaga, but the town's property market was almost half the size (46%) of the city's in 2006, dipped briefly to 37% in 2007 and 34% in 2008, but, by 2013, was almost equal in size and even surpassed the provincial capital's in 2014.
After hitting an all-time high in 2004, with 4,779 homes sold, Marbella's property market fell to its lowest ebb in 2008, a full five years before the national market bottomed out. Just 2,116 properties changed owners, 56% down from the peak. Since then, however, sales grew year-on-year to 3,106 by 2013, a 48% rebound in the same interval.
Estepona, for its part, has a population about half the size of Marbella's, but its property market has shown similar resilience. In 2007, 2,581 properties sold in the town, before the number tumbled to 1,154 in 2009, a 55% drop. Thereafter, sales recovered annually to reach 1,669 transactions in 2013, a 45% increase in only four years.
In 2015, the total number of residential property sales in Spain stood at 401,281, a 52% reduction compared to 2007's 836,866, already 13% lower than the record year of 2006. Malaga fared more or less on par with the national average, registering 4,786 sales last year, compared to 9,764 at the 2007 peak, a 51% decrease.
In Estepona and particularly Marbella, however, the numbers were much more positive. There were 2,052 sales in Estepona in 2015, 21% down from the high of 2,581 properties sold in 2007, but still significantly better than the Spanish average. Meanwhile, Marbella notched up 4,396 sales in 2015, a 23% increase over 2007's 3,568, making it one of very few places in the country where the local property market is booming.
By Adam Neale | Property News | May 31st, 2016