Post Office finds top value on the Costa del Sol
The Costa del Sol is one of the best-value places in Europe for holiday purchases, according to a Post Office survey comparing 20 resorts worldwide.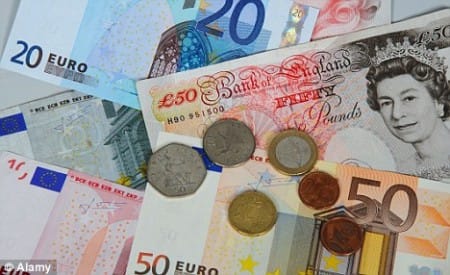 According to the study, the strength of the pound sterling combined with healthy competition have greatly reduced holiday costs for Britons holidaying in Spain.
The eighth annual Post Office Travel Money Holiday Costs Barometer surveyed 20 resorts popular with UK tourists. Researchers checked the prices of 10 typical holiday purchases, such as a three-course family meal, buckets and spades, insect repellent, sun cream, and drinks.
The survey found the Costa del Sol, along with Sunny Beach in Bulgaria, were the two European resorts where families could get the most value for their holiday money.
The 10 staple holiday items cost just £55 on the Costa del Sol and the Costa Blanca, compared to £101 in Tuscany in Italy and £81 in the Croatian resort of Split.
Even taking into account resorts outside Europe, the Costa del Sol came third overall out of the 20 resorts surveyed. Marmaris in Turkey came in just £1 cheaper, at £54 for the 10 items.
Spain's other popular holiday destinations did not score nearly as well as the Costa del Sol. In Ibiza, the 10 items cost £97, while in Majorca – the cheapest Balearic Island according to the survey – the price was £77.
Andy Brown of Post Office Travel Money explained how combining the strength of the British pound and knowledge of the cheapest resorts can make for a great-value vacation.
"The strength of sterling is great news for people planning holidays abroad," he said. "They can make sure their holiday cash stretches even further by doing their homework before booking to pick a destination where prices have fallen furthest. Resort prices can make or break the holiday budget so choose a destination where healthy competition between restaurants and bars has resulted in cheaper meals and drinks."
UK tourists can now expect to pay a fifth less on holiday costs than in 2013.
By Eloise Horsfield | Property News | September 1st, 2014