Spain welcomes record tourist numbers in 2014
During the first five months of the year, according to data published by the Spanish Tourism Institute at the start of July, more than 21.4 million overseas visitors made their way to Spain, an 8.2% increase year-on-year.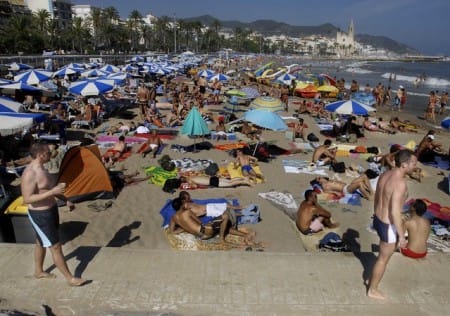 In May alone, over 6.1 million people travelled to the country including both the Canary and Balearic Islands as well as mainland Spain, from abroad, representing a jump of 5.7% for the month and helping to set a new record for visitor numbers.
Unsurprisingly, Spain's traditional European markets continued to provide the lion's share of arrivals, while visitors from both the Scandinavian countries and Russia were down compared to 2013.
Tourists from the UK accounted for 22% of the total for the first five months of the year; with over 300,000 more heading south in search of sunnier skies this spring, compared to last year. The majority made their way to Andalusia and the islands, while the cities of Madrid, Barcelona, and Valencia saw a drop-off in demand.
The French and German markets also provided a greater influx of incoming traffic, with 340,000 more French tourists crossing the border and over 8% more German visitors, who accounted for nearly 17% of the total. Almost 15% more Italians arrived, compared to the same period in 2013, and over 12% more Belgians.
Andalusia was the third most popular destination for foreign tourists, after Catalonia and the Canary Islands. Almost 2.9 million visitors, some 13.5% of the total arrivals for the first five months, came to Costa del Sol hotspots like Marbella and Estepona, while the region was the most popular among domestic tourists, attracting more than 1.25 million Spaniards in the same period.
By Adam Neale | Property News | July 18th, 2014