Shops in Marbella now open on Sundays
The Costa del Sol's premium shopping destination has been added to the list of Spanish cities which allow businesses to open on traditional days of rest.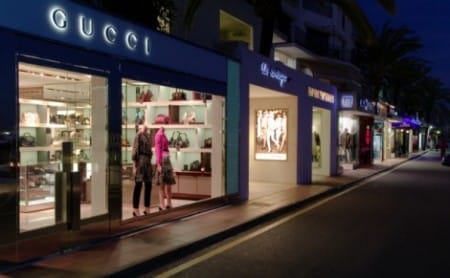 Businesses in Marbella are now allowed to open on Sundays and public holidays, thanks to the large number of tourists the town attracts.
Marbella is one of ten Spanish cities recently added to a list of places authorised to trade on Sundays, which brings the total nationwide to 24.
Under Spanish law, businesses in Spain cannot operate on a Sunday because it is a day of rest according to the Catholic tradition. However, some towns are granted exemptions due to their high tourist numbers.
Until recently, towns needed to have at least 200,000 inhabitants, as well as one million overnight stays per year, in order to qualify as a ZGAT (High Tourism Area) to allow to open businesses on Sundays.
Now, the government has lowered the limit to 100,000 inhabitants and 600,000 overnight stays per year. This has meant ten more cities – including Marbella – have become ZGATs.
The government's vice-president, Soraya Sáenz de Santamaría, said having more ZGATs will allow the business and tourism sectors in these areas to work together more effectively, which will increase job opportunities.
Marbella already receives high numbers of visitors from the European Union, Russia, Saudi Arabia, and United Arab Emirates, among other nations.
Malaga, the largest city on the Costa del Sol, was already a ZGAT before the recent legislation was passed. Meanwhile two more cities in Andalusia, Almeria and Jerez de la Frontera, have, like Marbella, been granted ZGAT status under the new law.
By Eloise Horsfield | Property News | July 24th, 2014