Costa del Sol appeals to Spanish golfers all year long
A new advertising campaign is aiming to attract Spanish golf tourists to the Costa del Sol during the summer months. The sport will be promoted nationwide, through both online and offline campaigns.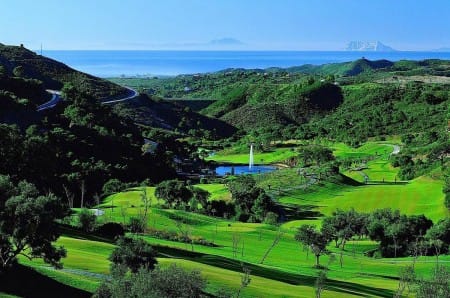 Andalusia is already extremely popular among European golfers, year-round. A recent study showed it was the favourite destination for golf tourists from the UK, Germany, France, and the Nordic countries.
"Golf remains one of the highest growth sectors on the Costa del Sol. 2013 was the best golf tourism year out of the last five, and 2014 is predicted to be even better," said Elías Bendodo, head of Malaga's tourism board.
Andalusia received nearly 430,000 golf tourists in 2013, 1.1% more than in 2012.
Despite this popularity, however, the summer has traditionally been a low season for the sport in the region. Bendodo explained that this new campaign aims to, "lessen the effects of seasonality associated with golf in the summer months."
To do so, it will target the growing ranks of Spanish golfers. Spain's Royal Golf Federation has estimated the number of Spaniards playing golf has jumped from 45,000 to 320,000 over the last two decades.
The new campaign will attempt to lure potential golf tourists to the Costa del Sol by showing low-cost golf can easily be combined with a family holiday, with not all members of the party needing to get into the swing.
The campaign will include advertising online and offline, with special promotion reserved for Golf Booking Now, a website where golfers can book package holidays to Spain.
Research has found golf visitors stay in a holiday destination longer and spend more than the average tourist. Golf tourists typically visit for an average of 13.3 days, spending an average of almost €90 euros per day. Non-golf visitors stay, on average, 9.3 days and spend only around €60 per day.
By Eloise Horsfield | Property News | July 11th, 2014