Foreign buyers on the rise as prices reach rock-bottom
Two interesting figures, published recently in the press, show overseas buyers are returning to Spain in droves while, at the same time, Spanish house prices may, finally, have hit their lowest values since 'la crisis' began.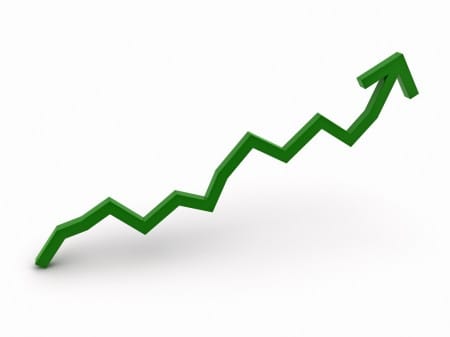 In the latest data released by the Spanish General Council of Notaries for the first quarter of 2014, the number of foreign buyers of residential property rose by over 27%, compared to the same period the previous year.
The greatest upsurge, by source market, has come from Asian buyers, especially China. This key segment for long-term growth increased by more than 83%, year-on-year.
While British purchasers remain the most common, accounting for 13.8% of the total, followed by French (10.5%) and Russian buyers (8.4%, and climbing fast), the other nation that saw huge gains compared to 2013 was Ireland, with a 78% jump in buyers.
Meanwhile, one of Spain's top appraisals companies, Tinsa, revealed that housing prices fell, on average, by 4% this May, in comparison to a drop of more than 10% for the same period in 2013. It also represented the lowest monthly reduction in property values for the month since 2008.
In line with recent trends, prices in cities like Madrid and Barcelona were firmer, with the former registering a slide of 3.3%, while prices on the Mediterranean coast, particularly in hard-hit areas like Alicante, were more unstable.
Writing on his influential Spanish Property Insight site, Mark Stücklin noted that, according to Tinsa's 'Spanish Coast 2014' report, house prices in coastal areas have fallen by almost 48% since their peak, compared to a national average of 40%.
At the same time, however, he pointed out that some coasts, and in particular the Costa del Sol and its premium areas, like Marbella, Sotogrande, Benahavís, and Estepona, are where prices are most stable.
Malaga province registered the second lowest annual price decline in Spain, after La Coruña in Galicia, with just a 1.1% drop in the first three months of 2014.
In my second Property Insider column this year in The Olive Press, I wondered if, as various experts believed, 2013 could well be the year the market turned around.
Now, as I'm writing my first column for July, after the first six months of 2014 have passed, the increased activity we noticed at the end of last year continues apace, with ever more viewings and ever more deals being made all the time.
What remains to be seen, and this will take at least 6-12 months to confirm, is if this is just a blip or the start of a real, sustained recovery. Either way, now certainly looks like a good time to be looking to buy…
By Adam Neale | Property News | July 1st, 2014