Expat social and networking groups enrich Marbella's thriving international community
Expat clubs and social networking groups in Marbella provide great opportunities for non-Spaniards who have settled on the Costa del Sol to increase their friendship base and create beneficial work associations.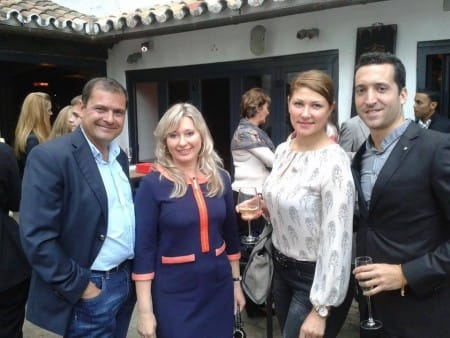 These societies can be key to assisting those new to Spain form social and professional ties, helping them feel welcome and secure in their new surroundings. The good news is that clubs available for expats on the Costa del Sol cover almost everything from professional work introductions, theatre and self defence; to charity fundraising and netball.
There are a number of English-speaking clubs available for expatriates in Marbella and the surrounding area. Most offer weekly or twice-monthly meetings for expats old and new to get to know other people. Two  leading groups: Expats World Marbella and InterNations are part of larger international organisations that unite people all over the world who are living and working in an unfamiliar country.
More relative to women residing in Spain is Costa Women who provide a free community for females living or planning to move to the country's mainland or one of its islands. One group concentrating on social life in Marbella is Marbella Buddies who focus on fun interaction and making new friends via social and leisure activities in the area.
The Royal British Legion and the Rotary Club hold various community events and have groups based in Estepona, Marbella, and Benahavís. In addition to the more general expat associations, a number of specialised groups offer more targeted activities, and believe it or not, it's not only golf on offer. Arty types may be interested in Estepona Floral Art Club and the Decorative and Fine Arts Society in Benahavís.
Meanwhile those up for taking part in running events will love the Hash House Harriers, while the musically inclined may want to join the Collegium Musicum Costa del Sol or The International Music Society.
A list of English-speaking groups on the Costa del Sol can be found here.
The Royal British Legion Southern Spain
The International Music Society – A Costa del Sol Choir 
Collegium Musicum Costa del Sol
Originally published in April 2014, updated by Adam Neale in September 2018
By Adam Neale | Property News | September 7th, 2018