Yet more investors tempted by Spanish property market
Spain is becoming more attractive for property investors, who are moving up the risk curve in 2014 and starting to venture beyond prime real-estate assets.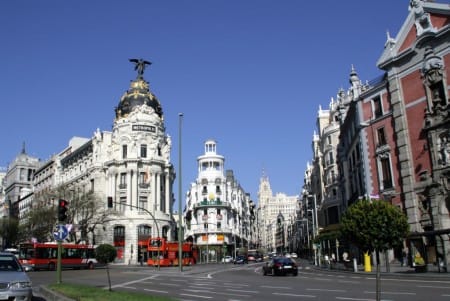 According to new research by property consultants CBRE, 19% of investors consider Spain the most attractive country in Europe for commercial property purchases. This is a significant increase from 2013, when the figure was 6%.
The findings were presented in CBRE's 2014 European Real Estate Investor Intentions Survey. Spain is now the third most attractive country to invest in Europe after the UK and Germany.
"The sharp increase in investor interest in Spain follows a strong proportionate rise in turnover in the Spanish investment market over the course of the past year, with sales totalling €5 billion in 2013 overall – more than double the level in 2012," said Peter Damesick, chairman of EMEA Research, who carried out the survey.
"Resurgent investment demand in Spain reflects the easing of concerns surrounding the eurozone sovereign debt crisis and positive investor perceptions of recovery potential in the Spanish market with recently improving economic indicators."
Overall, the survey found there had been a marked increase in investor confidence in Western Europe, with an impressive 71% of respondents choosing the region as the most attractive global region for investment.
The research also shows investors are likely to take more property purchase risks in 2014, with around half demonstrating a higher willingness to invest in the secondary property market, and 67% expecting to make more investments this year than in 2013.
"What a difference a year makes," said Damesick. "Investment activity in European commercial real estate markets gathered pace rapidly over the second half of 2013 and maintained strong momentum at the start of 2014."
In Spain, most foreign property investments are made in Madrid, Barcelona and on the Costa del Sol, which is a huge magnet for investors from the UK and Germany, and increasingly Russia and China.
By Eloise Horsfield | Property News | April 23rd, 2014