Spanish real estate is where to invest, say Soros and Paulson
Two billionaire hedge-fund managers, and investment bank Morgan Stanley, have made hefty investments into the Spanish property market.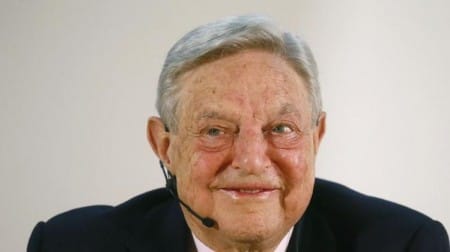 George Soros and John Paulson, both from the US, have each taken a €92 million stake in Hispania Activos Inmobiliarios, a Spanish property-investment vehicle. Meanwhile, US bank Morgan Stanley has announced it will purchase €20 million of assets within the company.
This recent, new international interest is a clear sign that things are on the up for Spain's property market.
Hispania Activos Inmobiliarios, created by the Spanish private investment firm Azora, will operate as a real-estate investment trust (REIT, known as a SOCIMI in Spanish). Its target is double-digit annual total returns over six years.
REITs are companies that own and operate portfolios of income-producing real estate, or related assets, instead of this being done directly by landlords. They allow anyone to buy shares, meaning investors can gain financially from real-estate ownership without the hassle or expense of becoming landlords.
Soros, the 83-year-old investment guru, currently worth some $23 billion, was ranked first in the world in 2013 for total earnings, while Paulson, aged 58 and worth a mere $13.5 billion, came in at number four.
Paulson told the Financial Times: "We are impressed with Azora's management and think they are well positioned to capitalise on the opportunities that are likely to arise in the Spanish real estate market."
Azora was founded in 2003. Since then, it has accrued €2.3 billion of assets throughout Europe.
Real-estate investment in Spain has become progressively more popular over the last few months, partly because properties elsewhere have increased in price. According to property-services firm Cushman & Wakefield, investment in Spanish real estate doubled in 2013, to €2.7 billion, reaching its highest level since the eurozone crisis.
By Eloise Horsfield | Property News | March 28th, 2014