Estepona is one step closer to its 'grand boulevard'
The town hall recently announced it had secured over 30 million euros in private funding to build a new hotel, shopping and leisure zones in one of the Costa del Sol's most popular destinations.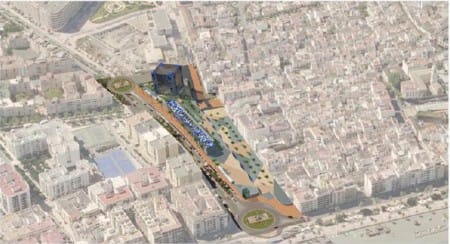 At the end of February, Estepona's town hall granted the contract for the construction of a grand boulevard to a consortium of three private companies that councillor Ana Velasco said would "provide a large area for the expansion of commerce, tourism and leisure in the very heart of the town."
After two previous attempts to raise the cash needed to develop the new boulevard, which is expected to cost more than 30 million euros and will run from the Avenida San Lorenzo to the Parque Central, the town hall awarded a 75-year concession to develop and manage the project to a new company, Bulevar Estepona, S.L.
The construction work is expected to create around 1,000 jobs and the town hall is working together with the consortium to ensure local people will be well represented among those employed.
A period of just 25 months has been stipulated for completion, meaning the boulevard should be ready for residents and visitors to enjoy a walk and take in the planned amenities by the end of October 2016.
The project will include the construction of brand-new council offices, with the goal of bringing together all of the municipal authorities under one roof, to make getting advice and doing paperwork easier for citizens.
At the same time, a 150-room, four-star hotel will occupy the end of the boulevard nearest to the beach, with a shopping centre and four-screen cinema located just behind it.
According to Councillor Velasco, Estepona's new grand boulevard will respond "to the demands of local people for decades to build a shopping, leisure and hotel hub in the centre, which will place the town at the forefront of Malaga province in terms of infrastructure."
By Adam Neale | Property News | March 18th, 2014