Rail connection moves slowly towards Marbella and Estepona
The much-talked-about railway line between Malaga and Marbella, extending perhaps to Estepona, is off to a slow start, but remains a priority for connectivity on the Costa del Sol.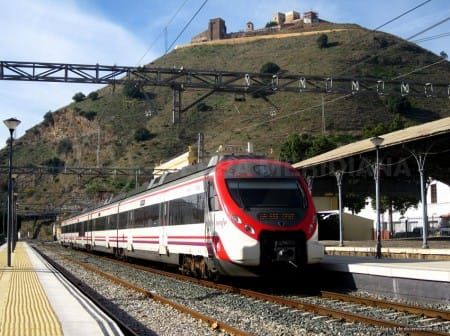 An initial study commissioned by the Ministry of Public Works to determine the viability of extending the short-distance 'Cercanías' line from Malaga to Marbella, or even Estepona, is still in its first stage.
The study was first announced by the minister, Ana Pastor, during a visit to Marbella last May and follows a request made by the mayor, Ángeles Muñoz. The contract was awarded to the public-sector engineering consultancy, Ineco, in the same month.
Currently, the line only goes as far as Fuengirola making Marbella the only city in Spain with more than 100,000 inhabitants which does not have a railway line.
The first stage of the study will look at the number of passengers who would use the service and focus on whether the project is technically and financially viable, and how it could be funded.
Previous studies have estimated annual passenger figures at close to 100 million and the extension project is nothing new. Plans to take the train along the coast have been in the pipeline for more than a decade.
But the minister has said that when she took over her role, although the intention may have been clear, there was nothing officially in place regarding the line and it would be necessary to start from scratch with the study.
The main problems encountered in previous attempts have centred on the volume of construction on the western Costa del Sol, meaning the line would have to go underground, sending costs soaring.
Although the current study is now underway, there is no indication as to how long it could take or if it will definitely result in the line being built.
The minister was also keen to distinguish the extension of the local 'Cercanías' line from the high-speed rail corridor project.
Speaking last May, she said the ministry has studied the high speed rail project, but it was not something "they could do tomorrow. [But] we have not given up on this strategic project and that's why we have suggested it to Europe," she said.
"On the other hand, in answer to the mayor's problem regarding the extension of the local line, we have agreed to do a serious, rigorous and in-depth study to see whether it can be done. These are two difficult matters whose routes may or may not coincide in the future."
Meanwhile, in his first official visit to Marbella, the president of the Andalucian Confederation of Business Owners (Confederación de Empresarios de Andalucía), Javier González de Lara, has backed the call for better infrastructure in Marbella.
He said it was "inconceivable" there was not already a train connection between Marbella and Malaga.
By Adam Neale | Property News | February 28th, 2014