Marbella unveils plan to become Smart Tourist Destination
As well as being a Smart City since April 2013, Marbella has now set the bar even higher by becoming a Smart Tourist Destination too.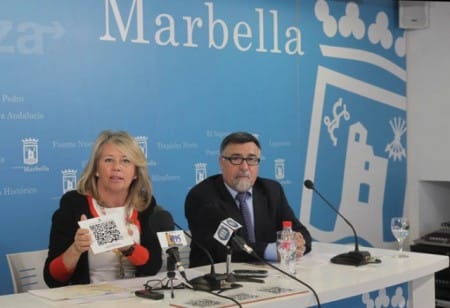 Marbella is about to take another step forward in technological perfection, thanks to plans to make it a Smart Tourist Destination. New measures are being introduced, aimed at making life run more smoothly for residents and visitors, including better infrastructure and more transparent public services.
The changes will positively affect all those going about their business in the town, whether they are carrying out bureaucratic tasks, visiting Marbella's sights or simply wandering around the streets.
The new plans will complement further Marbella's status as a Smart City, and introduce a host of improvements to make living in and visiting Marbella easier, safer and more enjoyable for everyone.
Marbella became a Smart City in 2013. One of only 30 in Spain, the Smart City initiative involves investing in several hi-tech improvements. One noticeable addition is QR codes on town hall and cultural buildings, which make it easier for residents and visitors to access information even when the buildings are closed.
Also being developed under the Smart City initiative is the 'single window' policy (ventanilla única, in Spanish), which allows people to access public services more quickly and easily.
Better traffic lights, more bike lanes and more 'intelligent' traffic control are also included in the Smart City plans, as well as the introduction of electric car charge points.
Marbella's mayoress, Ángeles Muñoz, has now signed a deal with SEGITTUR, the technology arm of Spain's Ministry of Tourism. Her signature, which she provided at the Marbella Smart Living event on 20/21 February 2014, seals the town's commitment to the Smart Tourist Destination Scheme.
Under the scheme, SEGITTUR will oversee the introduction of various measures, such as better visitor data collection, which will streamline day-to-day tourism management in Marbella.
A Smart Tourism Destination is: "an innovative tourist spot, based on a framework of cutting-edge infrastructure, which ensures the sustainable development of the tourist area. It is accessible to everyone, and facilitates the visitor's interaction and integration with their environment, increasing the quality of their experience", explained a Segittur spokesman.
By Eloise Horsfield | Property News | March 3rd, 2014