International expansion for the Costa del Sol's most exclusive Country Club, La Zagaleta
It is the most elite residential resort in the whole of Europe, comprising luxury properties owned by wealthy foreigners. No wonder plans are afoot for expansion overseas. Now La Zagaleta's new president, Oswald Grübel, plans to take the winning formula abroad, expanding to Greece, Turkey and Germany.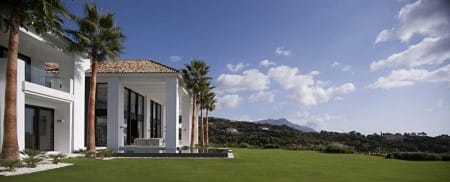 La Zagaleta Country Club is a top-end housing complex in Benahavís – and is the most sought-after destination on the Costa del Sol for its luxury, security and prestige.
Investment in projects abroad is currently being investigated, sources have said, with La Zagaleta's strong financial position putting it in great stead for this type of growth. Because it attracts extremely wealthy clients, La Zagaleta has not been affected by Spain's housing crisis nor its recession.
It is thought the expansion will involve forming an alliance with an international group within the luxury sector.
La Zagaleta, built over 900 hectares, comprises 230 homes worth between €4 million and €30 million, taking in traditional Andalusian-style villas and contemporary properties. Many are designed by award-winning architects.
The complex has two golf courses, a riding club, tennis courts and – for those who want to arrive in style – a heliport. Thanks to its excellent location, a large number of La Zagaleta's properties boast breathtaking views of the surrounding hills and Mediterranean sea.
Around 30% of the property owners at La Zagaleta are British, 30% German and the rest Spanish, Swiss, Danish and Arab.
New president Grübel is German and previously CEO of two of Switzerland's biggest banks (UBS and Crédit Suisse).
La Zagaleta was founded by Enrique Pérez Flores in 1991, who recently had a street named after him in Benahavís to honour him for his work.
By Eloise Horsfield | Property News | October 28th, 2013
Related Posts
Villas for sale in La Zagaleta Country Club