Russians lap up the Spanish sun, sea…and department stores
There's no doubt about it, Russians are taking the Spanish property market by storm – and most of them have money to burn. Russians are now the third biggest foreign investors of Spanish property after Brits and Norwegians. But what sort of the person is the average Russian buyer?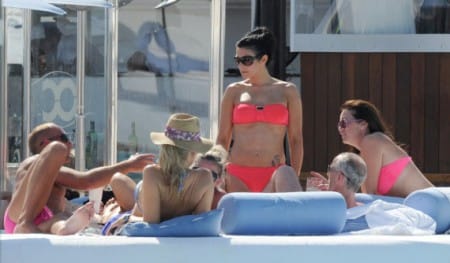 According to a recent article in El País, most fall within the category of medium-to-upper class.
Many are owners of hotel chains, restaurants, shopping centres or vodka distilleries, or car industry executives.
Often the main breadwinner in the family will travel backwards and forwards between the two countries, using the internet to keep in touch with their loved ones in Spain.
Russians adore the sunshine and are particularly keen on the 'Golden Triangle' of Marbella, Benahavis and Estepona.
In fact, so keen are the Russians on the Costa del Sol and Andalusia, the Junta (Andalucia's regional government) is even opening a permanent office in Moscow this month with a well-detailed plan to target this market even further.
Russians love the shopping Spain has to offer, flocking to the boutiques and jewellery stores of Puerto Banús – especially Spanish department store El Corte Inglés.
So much so that the Puerto Banús branch of the store has three Russian-speaking staff on hand to deal with any queries the Russian customers may have – as well as a food and bookshop sections devoted to Russian products.
"They're the ideal customers. They know exactly what they want," said El Corte Inglés marketing manager Gaël Vignon.
An impressive 40% of foreign sales at the store are made to Russians, who spend six to eight times more than the average non-Spaniard.
The average Russian customer likes to experienced personalised service, knows their brands and is always to be up-to-date with all the latest trends, according to the article.
Russians buying in Spain are also interested in the business opportunities the country can offer them.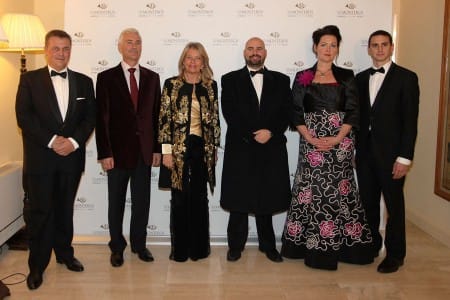 Olga Kharitonova first visited Spain in 2006. She liked it so much she decided to move here – creating first an estate agency and later a hotel in Marbella.
"We realised it was the ideal place to live and to bring up our four children," said Kharitonova, who purchased the Royal Tennis Club Marbella in 2011.
And the Russians in Spain certainly love playing tennis, as well as being keen on health tourism and beauty treatments – yet further ways they are ploughing money into Spain's economy.
In Malaga there are over 4,000 Russians registered, though some estimate the actual number of Russians with principal homes or second homes in the province could be around 20,000.
There is even a Russian radio station, Rus Radio Marbella, transmitting news, property information and Spanish and Russian music from Fuengirola to Gibraltar. Not to forget the launch of the Marbella Russian Film Festival this year.
The number of Russians in Spain is clearly growing fast – Russians accounted for 13% of sales to European non-Spaniards in 2012, compared to just 3% in 2003.
Interestingly, there was a surge of Russian purchases during the 1990s – but then subsided. Now it seems the Russians are back.
"They've got money and they want to invest it, and the reduced prices have created many opportunities for them," said Ricardo Sanchez Bocanegra, chairman of the Federation of Foreigners' Associations of the Costa del Sol.
By Eloise Horsfield | Property News | October 1st, 2013