Spain sells off the states assets
Spain is putting a quarter of its state-owned property up for sale. In a desperate bid to bring the country's budget deficit in line with the EU target of 3% by 2016 – down from 7.1% of GDP last year – the government has approved a plan to put a staggering 15,135 properties under the hammer.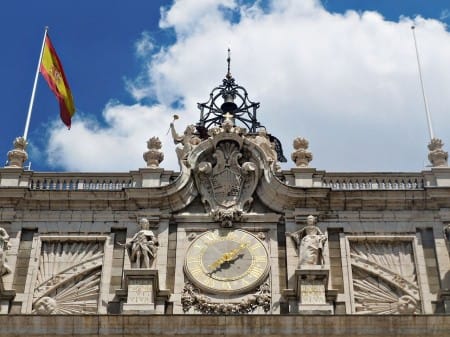 The portfolio, which includes agricultural land, an aerodrome on Minorca, a military shooting range and thousands of office buildings, will go on sale over the next seven years.
The full list, which accounts for 27% of all state-owned property, has not yet been revealed but it has been reported the first bits of real estate up for grabs will be the old HQ of state TV station RTVE and a disused army barracks in Sevilla.
The list also boasts 10 'unique' buildings, including a finca in Andalucia with 35,000 acres of natural parkland and cork trees.
Moreover many properties are being offered with the opportunity for development.
La Almoraima, in the Alcornocales Natural Park in Cadiz, which has been under the control of the Ministry of Environment since 1983, is controversially being sold with the option to develop a five star resort with two golf courses and a hotel.
The government has not revealed how much money it hopes to make with the latest scheme but it follows a raft of austerity measures as the country continues to struggle against the weight of national debt.
"We will wait for a reasonable offer – we are not going to sell it off for peanuts," confirmed a spokesman at the Ministry referring to the sale of La Almoraima.
"Our best hope is that we can generate foreign interest as there are few in Spain right now who could afford it."
Last year the government raised €90 million by selling a string of vacant state buildings with a further €37.5 million made from renegotiating rental contracts.
By Adam Neale | Property News | July 26th, 2013