International investors eye distressed Real Estate opportunities in Spain
Spain has caught the eye of some big international investors raising hopes of a change in the market.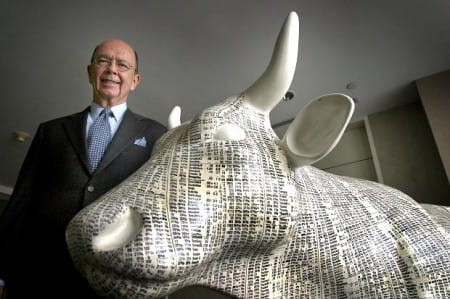 The first planned sale by Spanish bad bank Sareb has attracted interest from a number of private equity buyers including US funds Apollo, Lone Star and Blackstone, as well as billionaire Wilbur Ross.
The deal, which boasts a portfolio of homes mainly in Andalucia and Valencia as well as a group of unfinished buildings, is expected to raise at least €200m for the bad bank with bids due by July 18.
The real aim of the sale, which has become known as 'Project Bull', is to test the waters and see if the property market is capable of enticing investors.
Already several buyers are circling in a bid to profit from Spain's property crash.
And Spanish-based investment bankers have reported a sharp rise in interest since the beginning of the year from international investors hoping to snap up bargain real estate.
This goes against the recent criticism made by several major property investors that Sareb, set up last year to acquire €90bn of soured real estate assets, was demanding over-inflated prices, holding up sales that could take some of the pressure off the public purse.
But, this latest interest in the sale could see Spain's beleaguered property market getting back on its feet.
Foreign investment is of course critical to Sareb, which must meet a target of 1.5 billion euros in sales this year.
Chairwoman Belen Romana has pledged to sell around 45,000 properties, approximately half of the bad bank's stock, in the first five years.
By Adam Neale | Property News | June 25th, 2013