Great news for Malaga Province: €25 million to be spent on sanitation in the Genal Valley
It's great news for Costa del Sol, as the Spanish government agrees to spend €20 million on water treatment plants in the area.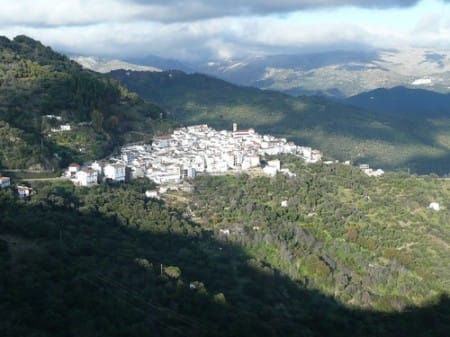 Malaga City Council boss Elías Bendodo has just signed an agreement with Spain's Environment Secretary Federico Ramos, with Malaga to invest €5 million – a total investment of €25 million.
The cash will be spent on sewage plants which treat waste from 17 town halls in the Genal Valley/ Guadiaro area, which is much loved for its staggering countryside, forests, rivers and wildlife.
Bendodo called the agreement 'fundamental' for the Costa del Sol's beaches, which attract millions of tourists to the area each year – adding that proper sanitation was the 'key to our future'.
The work is part of an umbrella project that includes the €23 million sewage treatment plant planned for Nerja, the final plan for which was submitted to the Environment Ministry in May 2013.
There has been much criticism around the delay of the Nerja plant, which has been in the pipeline for a number of years but has suffered several setbacks, mainly due to funding problems.
Ramos said: "We cannot delay further with water purification. This investment, along with the Nerja sewage plant, for which the contract has already been awarded, will complete the government's commitments. We want to be leaders in sustainable development and cleanliness."
And of course, better sanitation means cleaner beaches and rivers – meaning this is fantastic news for those living in Benahavis, Estepona, Ronda, Sotogrande, Gaucin and Casares.
It is hoped work on the Genal Valley plants will start in January 2014. Work on the Nerja plant is imminent.
By Eloise Horsfield | Property News | June 21st, 2013