Worrying news for property owners who rent to tourists in Spain
Those who rent out properties in Spain to holidaymakers are set to be affected by a new law restricting tourist rentals.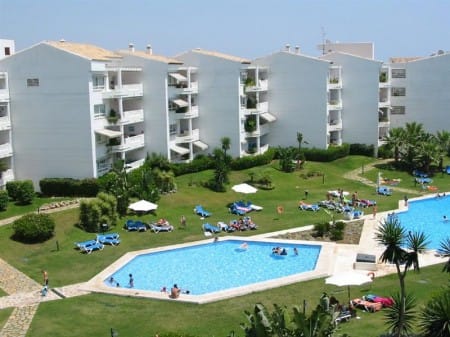 The Spanish parliament is currently discussing the new law, which will regulate the holiday rentals sector and introduce a number of restrictions for property owners wanting to rent tourists.
The law means those wanting to rent their homes out will be unable to do so without an official licence, with fines in place for those who fail to comply. It will also mean stricter health and safety requirements, and give renters a platform to complain if any aspect of the rental agreement is not met.
Over the last few years the number of property owners gaining revenue from tourist rentals in Spain has increased significantly, with many able to lure in customers from all over the world with the help of rental companies and sites such as Airbnb. As a result, the distinction between residential and tourist properties has become blurred.
As a consequence of increased private rentals the hotel industry has begun to suffer, as more and more guests have opted for the freedom of renting a self-catering flat on a day-by-day basis instead of spending their money on traditional hotels and guest houses. The hotel industry has long campaigned for more regulation of private holiday rentals.
The new law seems to be an attempt to clamp down on black market tourist rentals, with Spain's Finance Ministry estimating there was around €2.9 billion of undeclared revenue from private rentals in 2010. Around 150,000 people in Spain are thought to be dependent on revenues from holiday rentals.
Understandably the bill is unpopular with private owners and rental firms. Critics say the changes will have a negative effect on industries who depend on tourists staying in rented holiday apartments, such as restaurants and bars, and may put investors off buying. This at a time when Spain is trying its very best to boost its property market and turn the thousands of empty properties all over the country into revenue.
There are also fears the new regulations will make it harder for those renting out older properties to meet requirements, as well as criticism over the fact that each of Spain's 17 regions will have its own regulations.
What's more, in Catalonia, where there is already legislation in place requiring property owners to gain a licence before renting out houses or flats, it is thought around half of flat rentals do not stick to these rules.
In Andalusia, where many property owners in Marbella, San Pedro, Sotogrande, Estepona, Benahavis, Gaucin and Casares supplement their incomes by renting out properties to tourists, it is not clear yet exactly what the new law will mean.
The new law has already been passed by Spain's Senate and is currently awaiting approval by the Congress.
By Eloise Horsfield | Property News | June 11th, 2013