A fun day out in Gibraltar
For anyone living or staying on the Costa del Sol, the Gibraltar is a ideal place for a day out – and an opportunity that really should not be missed.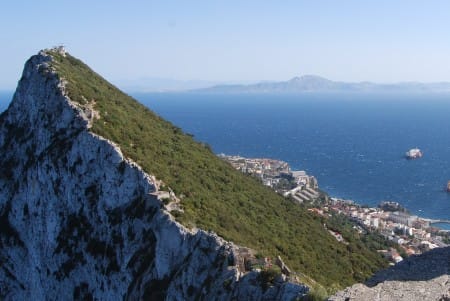 Bursting with history, Gibraltar has been officially British since the Treaty of Utrecht in 1713 – of course a major contention point in Anglo-Spanish relations. Often called 'Gib' or 'the Rock', Gibraltar was used as a fortress and Navy base during World War II.
In 300 years it has been attacked countless times by air, land and even underwater.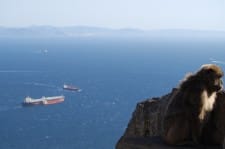 Gibraltar's chequered past makes this 2.6 square-mile piece of land a must-see for history fans. For anyone else, it is a pleasant place to while away a day or two, spend any spare pounds sterling you have lying around and come up close and personal with the famous Gibraltar apes.
To get to Gibraltar, the easiest thing is to head to the Spanish border town of La Linea then walk across. You can catch a bus to La Linea from Benalmadena, Estepona, Marbella, San Pedro, Fuengirola or Torremolinos. If you're in the car, leave your vehicle in the streets near the border then stroll towards the big rock – it's pretty hard to miss.
Don't forget, you will need your passport as you are entering British soil.
So, apart from supping a pint of beer in a good old English pub, what is there to do in Gibraltar?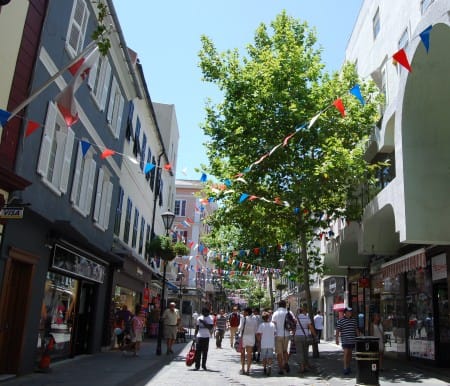 A history tour could start with the Great Siege Tunnels, where you can discover how the British first dug through the rock using chisels and hammers in the late 18th century in order to defend the Rock against the Spaniards. During World War II, a more extensive tunnel network was dug out – this time using machinery – creating an entire community within the Rock, complete with a hospital and 5,000 soldiers. Today you can take a tour of the World War II tunnels and see the spot where Churchill and Eisenhower planned the invasion of North Africa in 1941.
If you are not a history fan, the Botanical Gardens which were created in 1816 are a great place to cool down on a summer's day. Gibraltar's port, where you can arrange scuba dives, or dolphin and whale-watching trips, is a pleasant place to spend an hour or two with the sun on your back, parked up in one of its bar's terraces. Casemates Square and Main Street are the main shopping and eating hubs.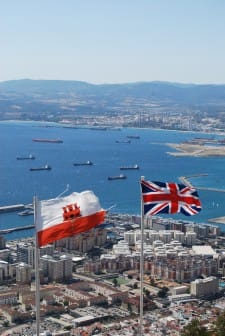 Heading up to the top of the Rock itself is an absolute must. The views up there – panoramic vistas incorporating mainland Spain and Africa – are enough to impress even the best travelled. Getting the attractive 1960s cable car up to the top costs £13.75 for a round trip. The Upper Rock is also the one place you are certain to encounter the famous Barbary Macaques, which number around 300 in total. Whatever you do, don't feed them!
The top of the Rock is actually a nature reserve (entry included in cable car ticket, otherwise £10) and includes its own Moorish Castle as well as St Michaels Cave, complete with hundreds of stalagmites – both also well worth a visit.
For more details, and information about ticketing for the attractions, please go to www.gibraltarinfo.gi.
By Eloise Horsfield | Property News | April 9th, 2013