Casa Esmeralda, a beautiful getaway in the hills of Gaucin
Raymond and Nicola have a beautiful finca for sale in the pueblo blanco Gaucin; here Nicola tells us how she made it her home and why she looks back on the house with such fond memories…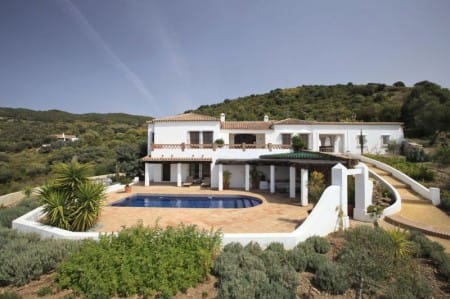 My parents were staying in Gaucin at the fabulous Casablanca Hotel (now a private house) when they heard that Casa Esmeralda was for sale.
My husband and I had been looking in the area for a year or more so we flew over to see it in the late autumn.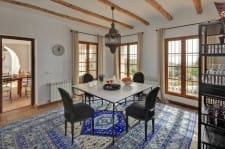 The house at that stage was plain with little or no landscaping. But we didn't really notice as we were lost in the heavenly view.
My father, a meticulous (retired) quantity surveyor checked all aspects of the house, plumbing, heating, and damp etc and found it to be perfect. So we made an offer.
Our first stay as a family was at Easter 2006; four kids and my parents.
We had put in a shaded area around the pool and beautiful steps in yellow sand that wentfrom the house to the pool. Most importantly we had purchased a 'katch- a -kid' net for our swimming pool to keep our children safe.
Our first summer was a particularly hot one. We put in air- conditioning. But we have rarely needed it to the same extent since. During that summer friends came to stay. My oldest friend is a chef. I shopped and she cooked, the kids helped (some of the best photos I have are of the kids helping in the kitchen).
Every night there was a long table of dinner guests looking out over the rolling hills beyond our house.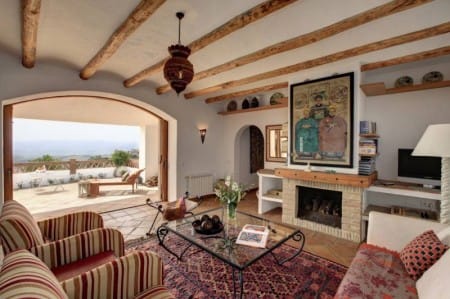 The next year we built a Moroccan garden based on a photo I saw in a magazine that I had our architect, Mike Potter, copy.
At night in the dark it is nice to lie on the marble floor (or sun bed) in the Moroccan garden under the beautiful palm tree, looking up at the stars, listening to the trickle of water from the fountain.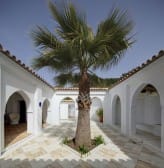 When we built the orange garden, I wasn't sure it would work but my father saw the need for it. He was right, it transformed the house.
At the same time we put in an irrigation system, planting things that require little water. We had an engineer design retaining walls to secure the house and gardens against any heavy rains. The walls of the orange garden also give protection from the wind in winter. And it makes a great place to set up a cinema and watch old movies. Although I must confess, I found it most useful when I hid there for some time from a guest I had grown tired of!
That I suppose is part of the beauty of it all. There are so many places at Casa Esmeralda where you can sit alone or together. All the guest rooms have private entrances so everyone has their own space when they need it.
Why are we selling? One of us became ill! Things are not the same.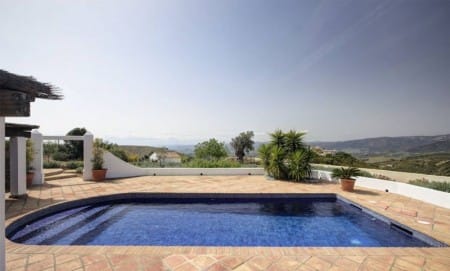 But Casa Esmeralda is still my most beautiful time. Soft and caring, wild and solitary. It is where life exceeded my expectations.
By Adam Neale | Property News | September 12th, 2012